Get the most out of spring in DC with this list of the best gardens in Washington DC.
For being a relatively small city, Washington DC is full of unique and beautiful gardens. You just gotta get out there and explore them. This guide will help you find some of the best blooms around the district, so pack your camera and put on your walking shoes because these are some of the best places to spend an afternoon in the city.
Here are the best gardens in DC:
U.S. Botanic Garden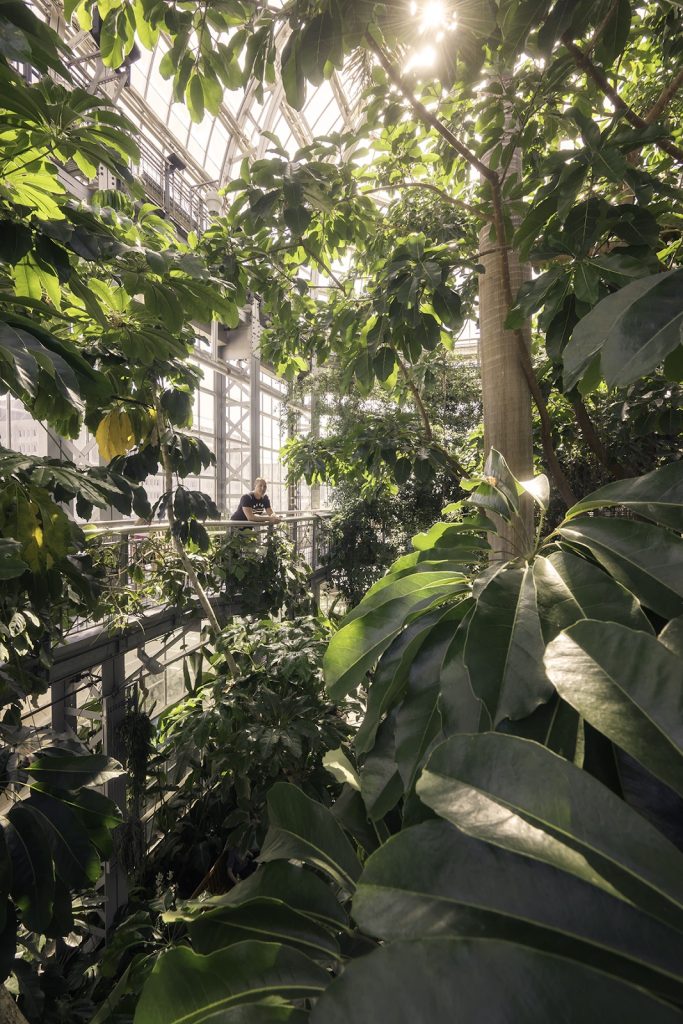 By far one of the most unique gardens in DC is the U.S. Botanic Garden. The orchid exhibit is not to be missed but our favorite is the conservatory room. Spoiler alert: Mrs. Peacock did, in fact, kill Professor Plum with the lead pipe here – Just Joking. But definitely take the time to explore this part of the Botanic Garden. It can get a little hot and steamy in here, but the vegetation is overwhelmingly beautiful. Plus it's located on the east side of the National Mall making it easy to visit.
U.S. Botanic Garden on Google Maps
National Arboretum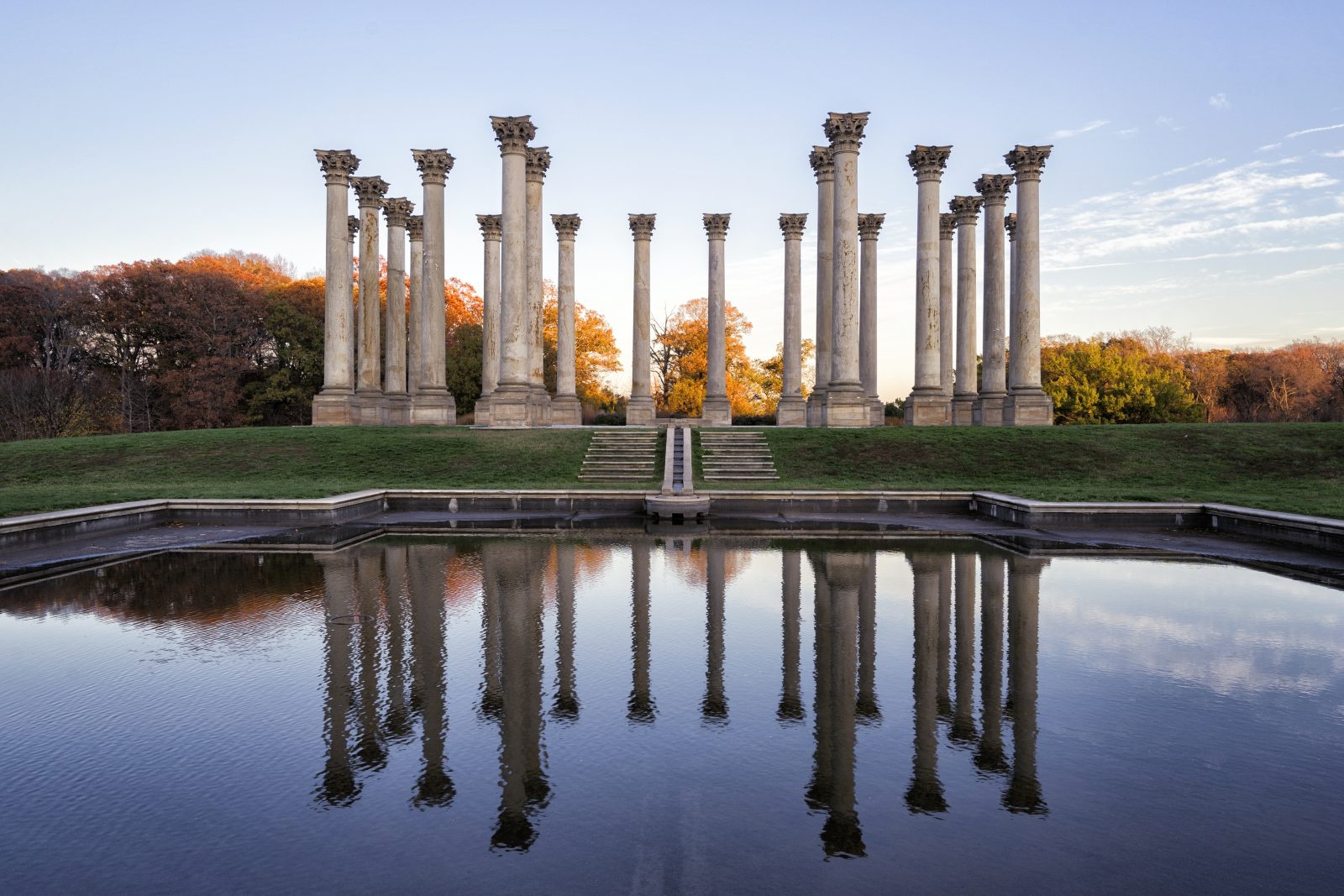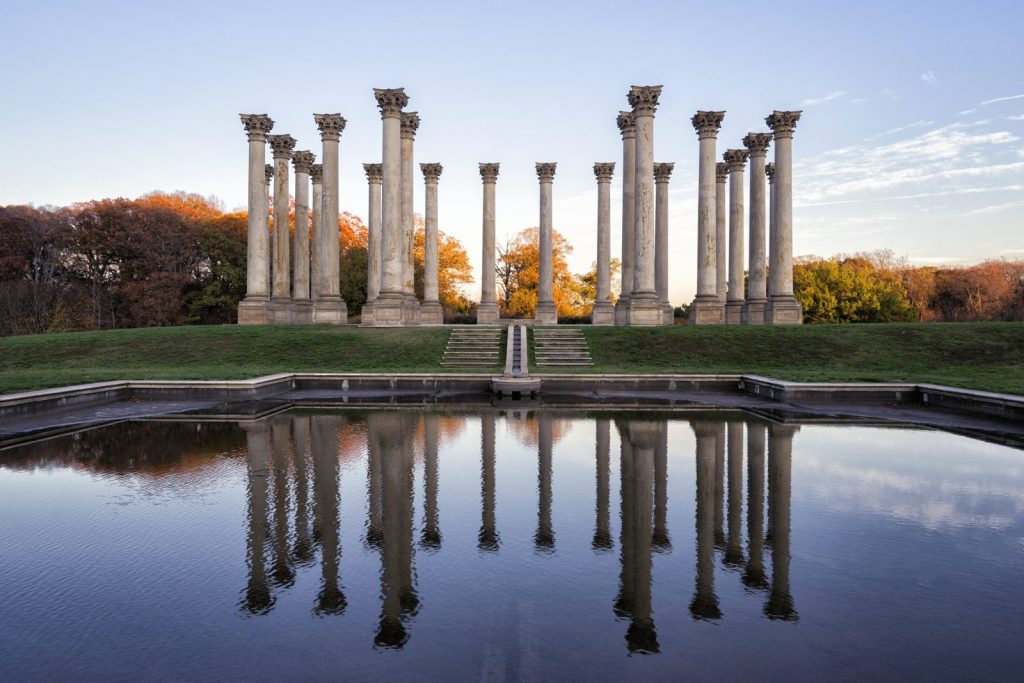 Fun fact, the current U.S. Capitol dome is way bigger than originally planned. The larger dome of the Capitol was not able to be supported by the columns that had already been built so they had to scrap the columns altogether. The National Arboretum has benefited from the error and now you can see the original Capitol columns right in the middle of the 412 acres of land. It makes for a very cool place to check out any time of the year.
National Arboretum on Google Maps
Meridian Hill Park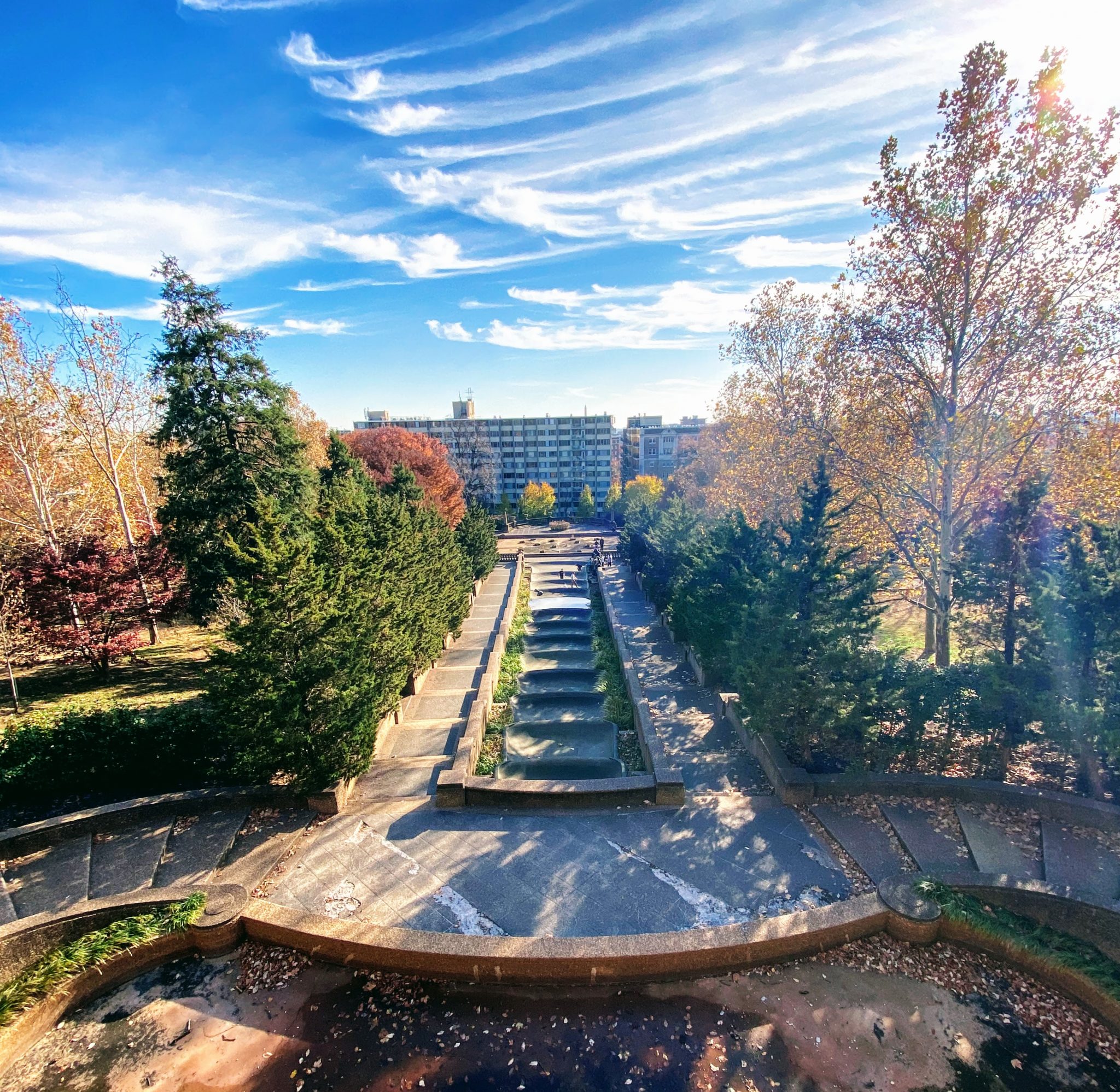 Meridian Hill Park is one of DC's most central parks. Located just a few blocks from U street it's a common area to enjoy some greenery. Built in the early 1900's this 12-acre parks hosts a slew of events and a large fountain on the southside.
Meridian Hill Park on Google Maps
Congressional Cemetery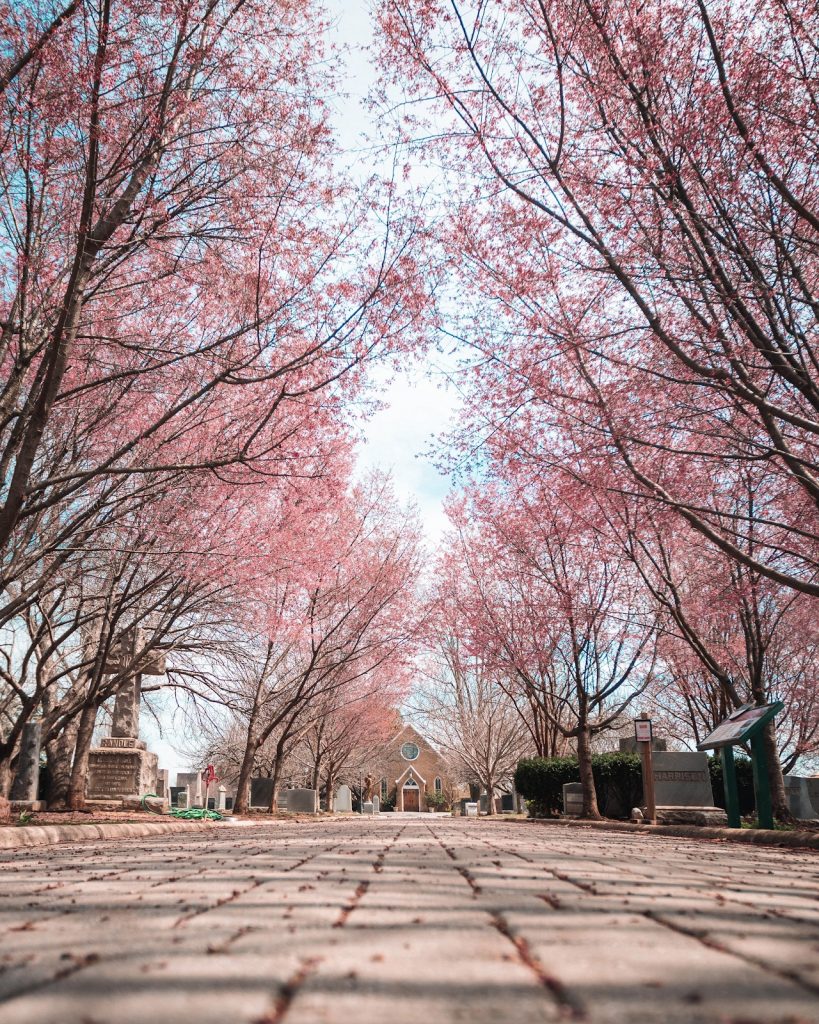 One popular row of cherry blossom trees in Congressional Cemetery is often Instagrammed. When you visit the front gate will appear closed but all you have to do is flip a switch to get in during the day. You'll notice plenty of people walking their dogs since it's a great place to walk your dog without a leash. Periodically they will only be open to dog walking members which you can check the status of on their website.
Congressional Cemetery on Google Maps
Constitution Gardens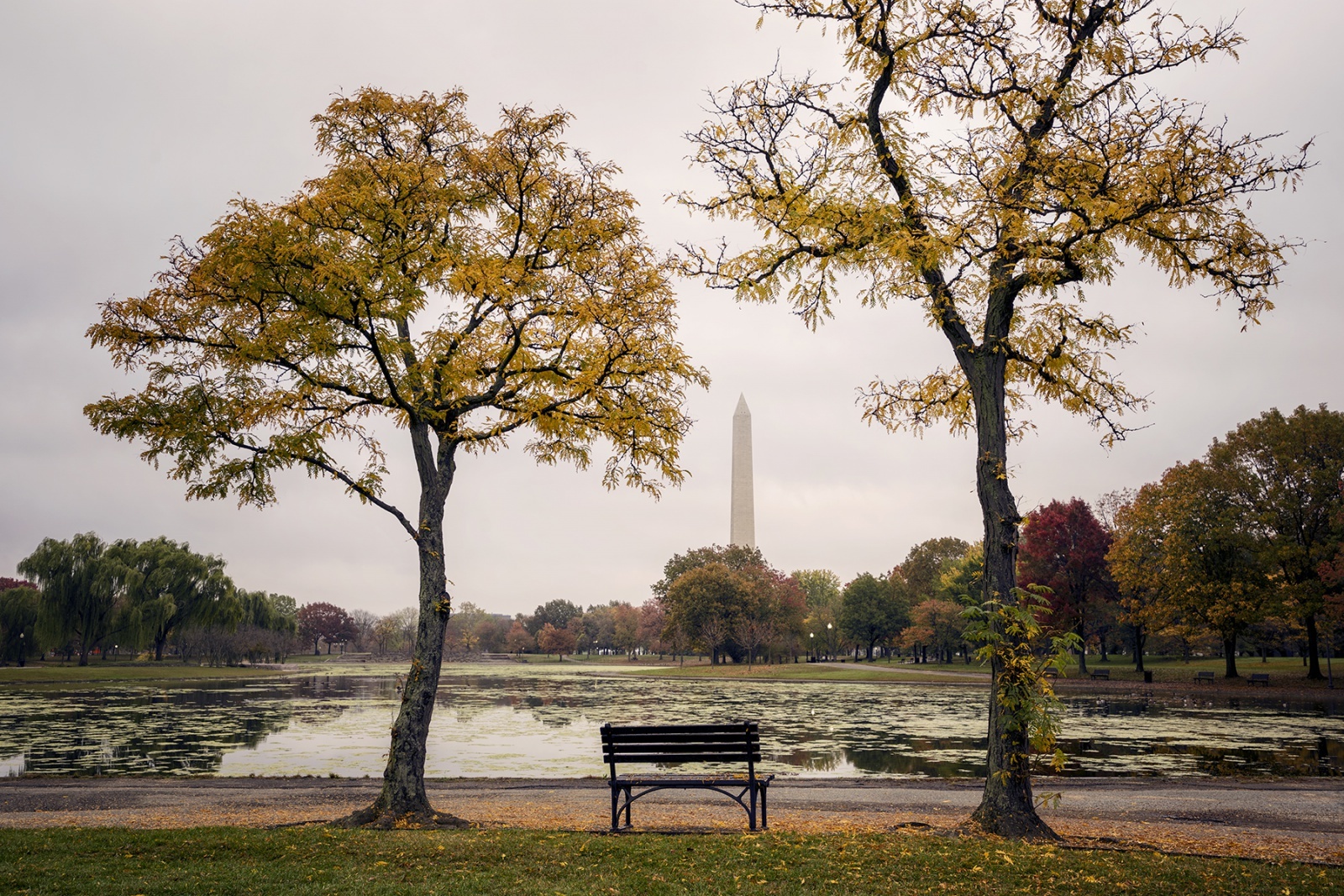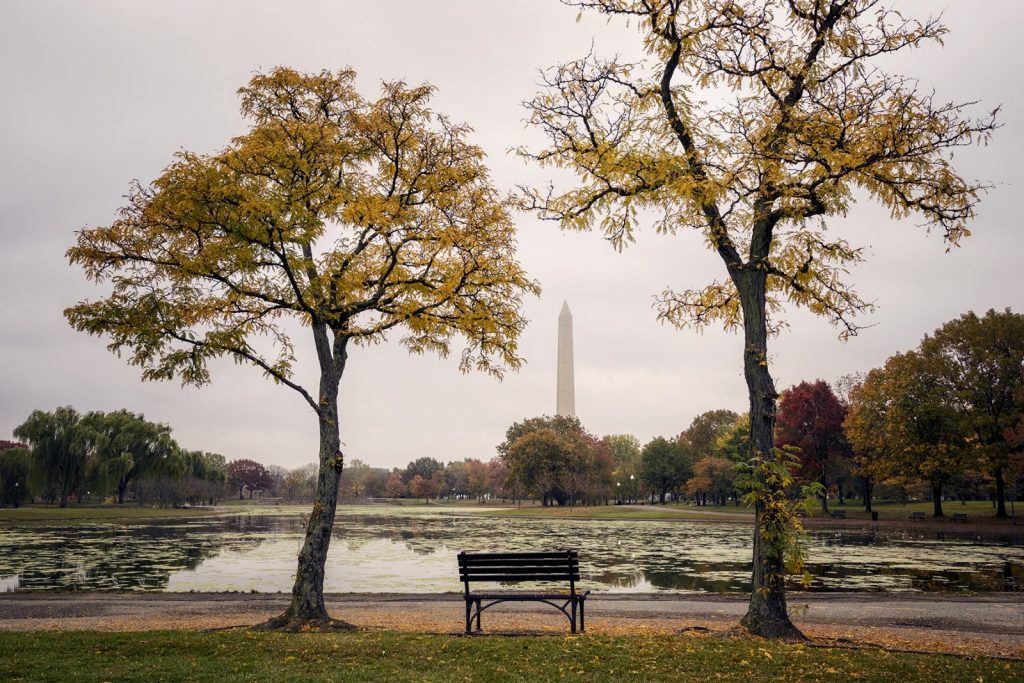 If you ever needed a quiet place to just sit and watch some ducks swim past, check out Constitution Gardens. It is located very close to the WWII memorial at the National Mall however it seems to be tucked away so much that it's rarely ever busy. A great place to just sit and relax with a stunning view of the Washington Monument.
Constitution Gardens on Google Maps
Enid A. Haupt Garden (Smithsonian Gardens)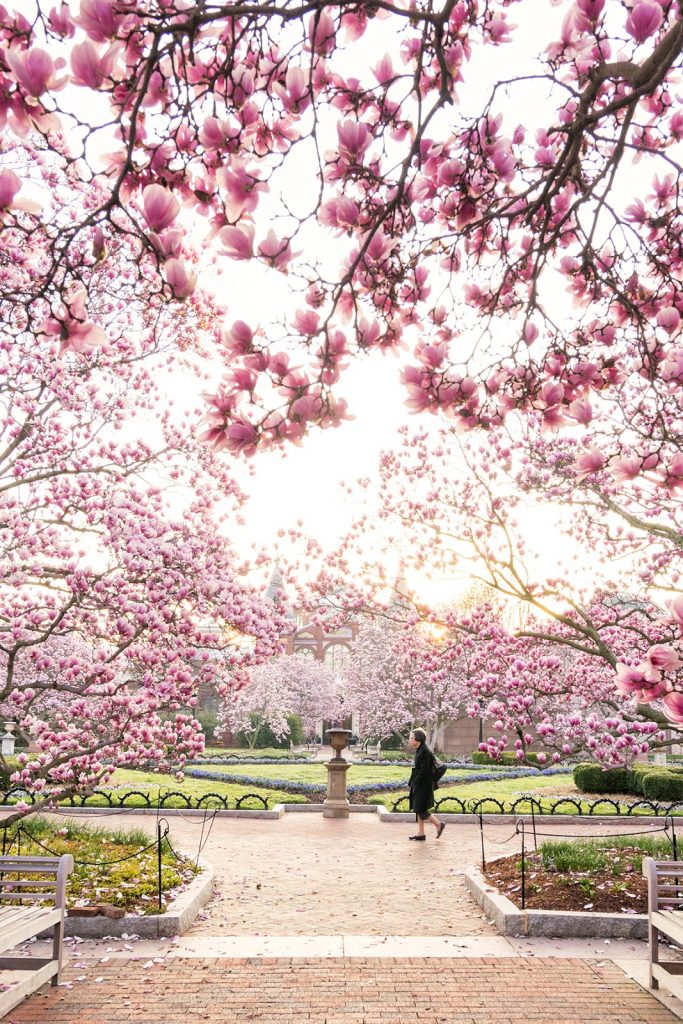 If you think the DC Cherry Blossoms are beautiful, you are definitely going to fall in love with the Magnolias at the Enid A Haupt Garden behind the Smithsonian Castle. It is as if you're walking around in a pink cloud of dreams. The Magnolias typically blew a couple of weeks before the Cherry Blossom peak bloom.
Enid A. Haupt Garden on Google Maps
Theodore Roosevelt Island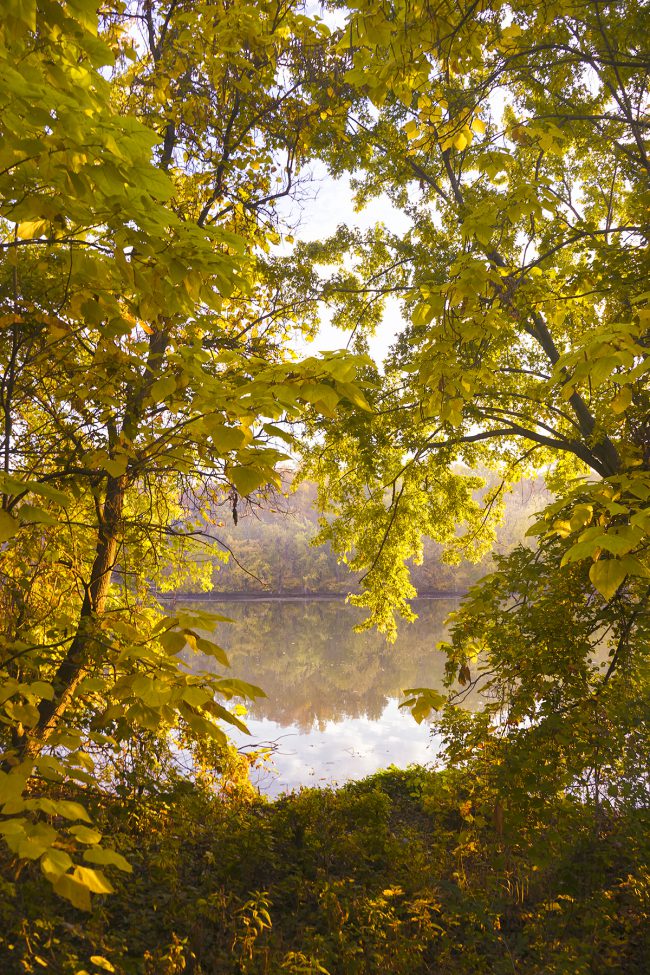 Theodore Roosevelt Island is full of walking trails and a large statue of Roosevelt himself. Located on the Potomac River you can access the island via a footbridge from the parking lot.
Roosevelt Island on Google Maps
Anacostia Park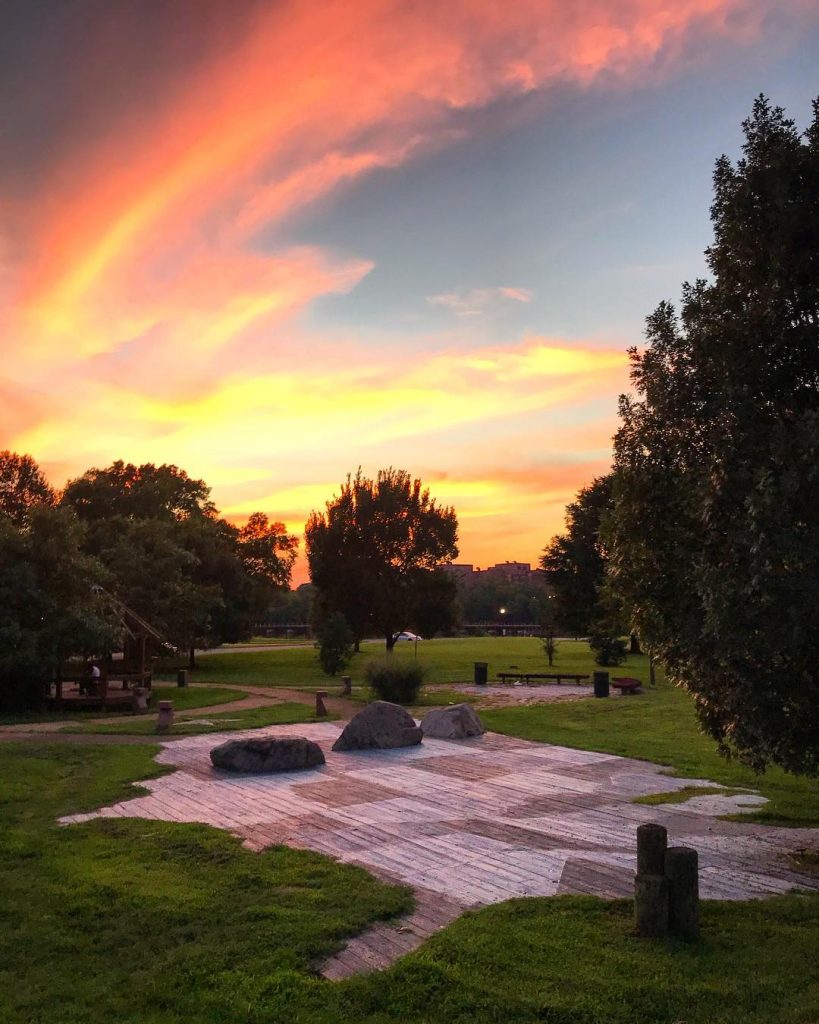 With basketball and tennis courts, there is plenty to do at Anacostia Park which is located over the river in Southeast DC. Whether it's picnicking or just relaxing the huge 1,200-acre green space has plenty to explore, including a roller-skate pavilion.
Rock Creek Park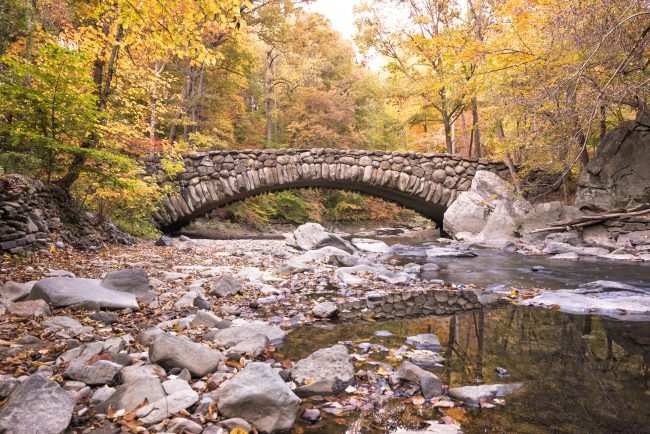 If you've only heard of Rock Creek Park from the TV and movies, you may get a shady impression of the park. In reality, it's over 3 miles of beautiful trees, streams, and nature bordering the state of Maryland. At any given time you will find dogs on walks, birds chirping and people enjoying many of the outdoor recreation facilities. Rock Creek Park is a popular destination during fall in DC.
Rock Creek Park on Google Maps
White House Gardens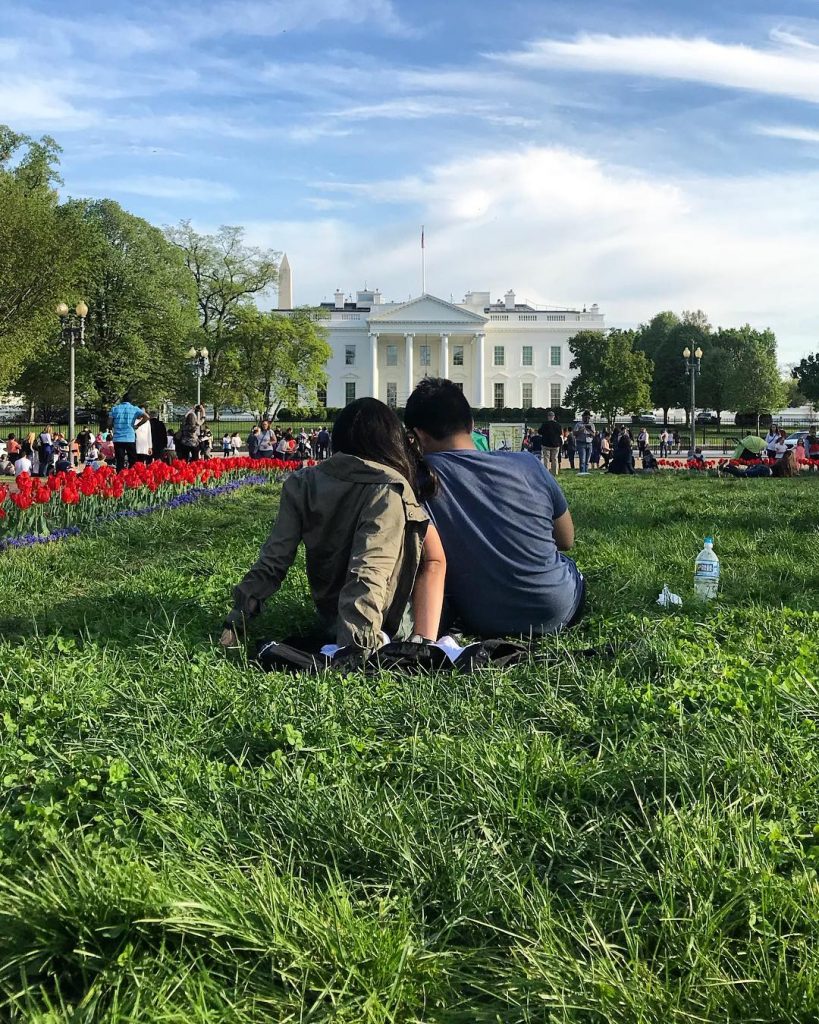 On the North and South sides of the White House are gardens for the public to visit. During the spring visitors can get White House garden tours that let them see the Jacqueline Kennedy Garden, Rose Garden, Kitchen Garden, and south lawn which are only accessible through a tour.
White House Gardens on Google Maps
Hillwood Museum & Gardens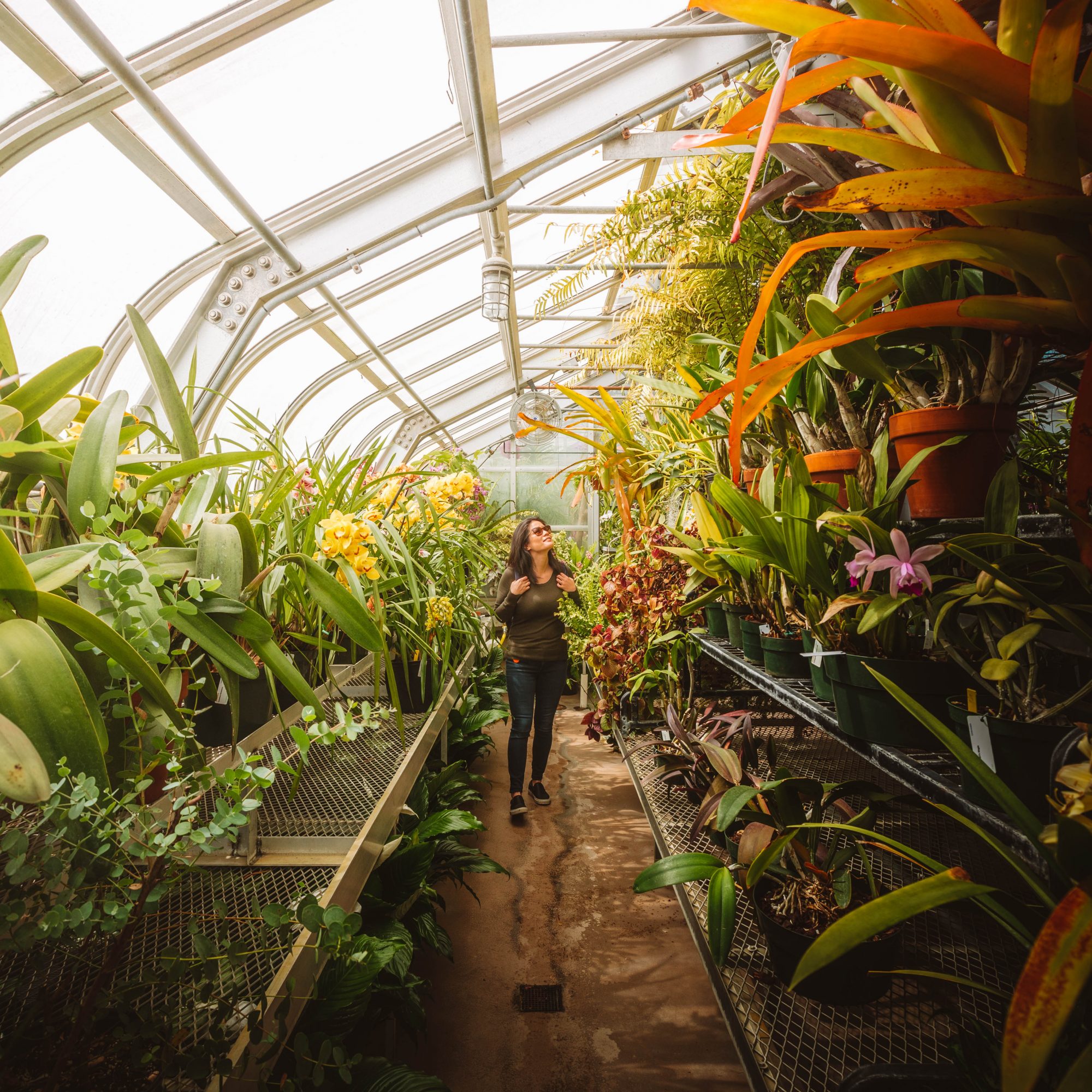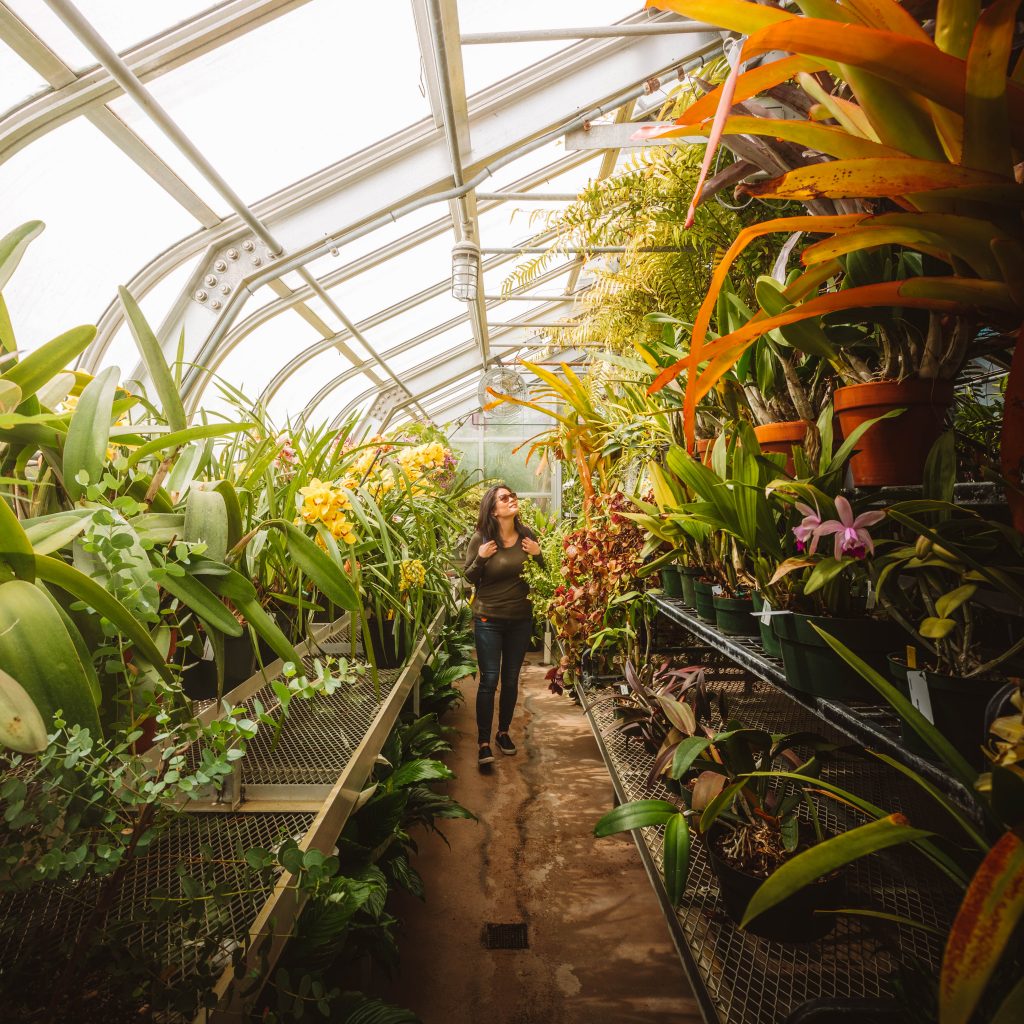 Hillwood Estate is full of things to explore including a museum and multiple gardens. The main gardens include a Japanese garden, cutting garden, greenhouse, and even a putting green.
When entering Hillwood you'll be asked for a suggested donation of $16 which can be paid with a credit card.
Hillwood Estate on Google Maps
Kenilworth Park and Aquatic Gardens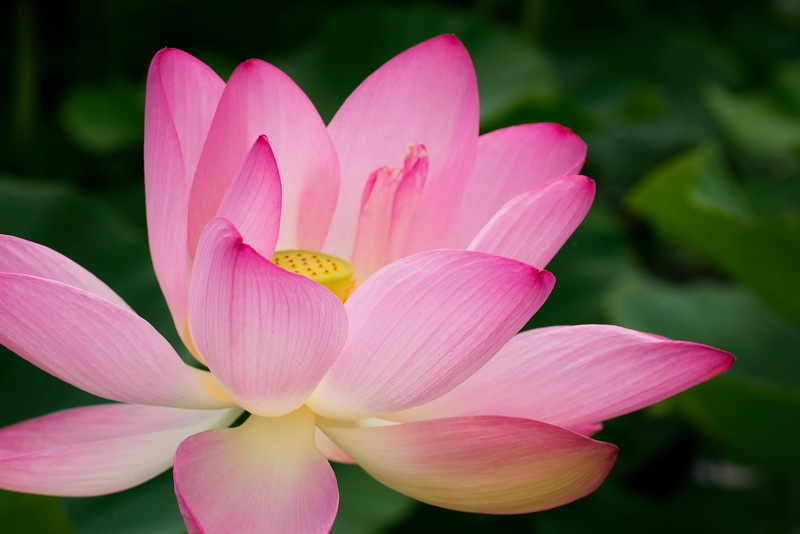 If you ever find yourself east of the river, check out Kenilworth Park and Aquatic Gardens. Our favorite is the aquatic gardens in the summertime. The lotus flowers are beautiful and can actually grow up to 6-8 feet.
Kenilworth Gardens on Google Maps
Washington National Cathedral Gardens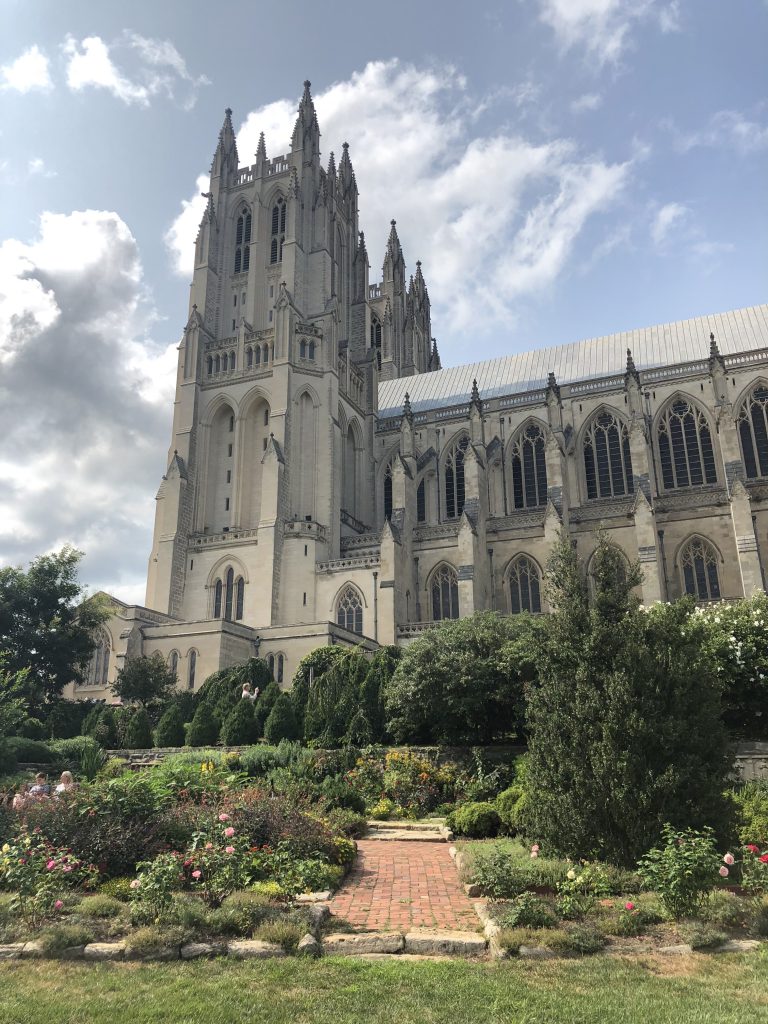 The gardens at the National Cathedral are thriving in the spring and are a blast to explore. Plus the National Cathedral in the background of your photos adds a great subject.
National Cathedral Gardens on Google Maps
Dumbarton Oaks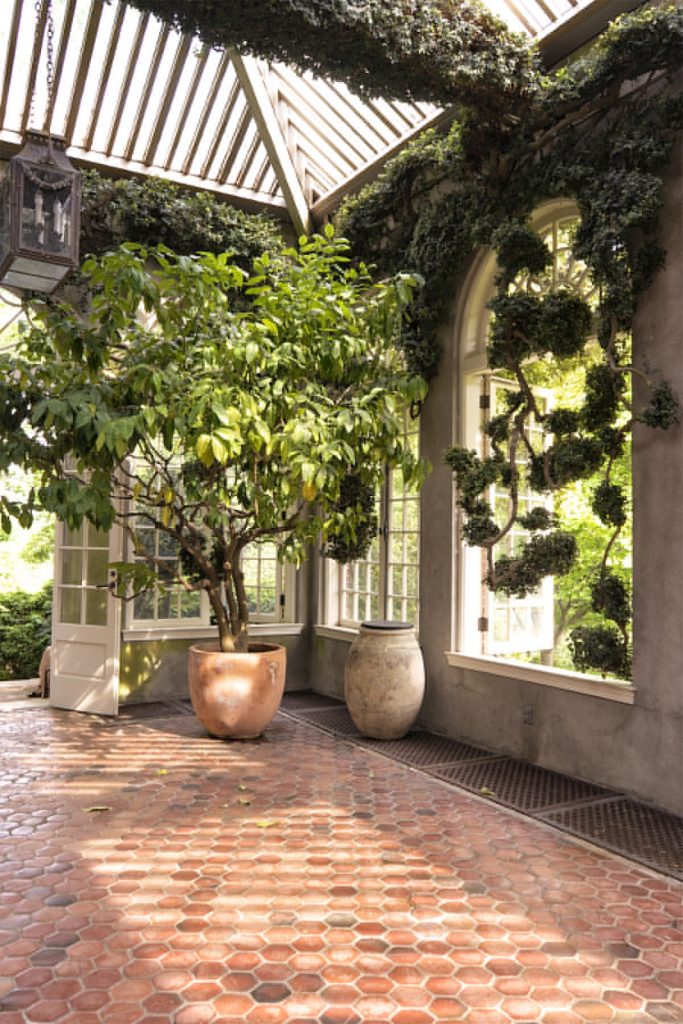 When people think Georgetown, they usually think trendy stores and coffee shops with college kids running amok, but when it comes down to it, it's a beautiful place to be. And Dumbarton Oaks just adds so much more to the beauty. Standing at the highest point in Georgetown, walking around this property will make you forget you're even in a city.
Brookside Gardens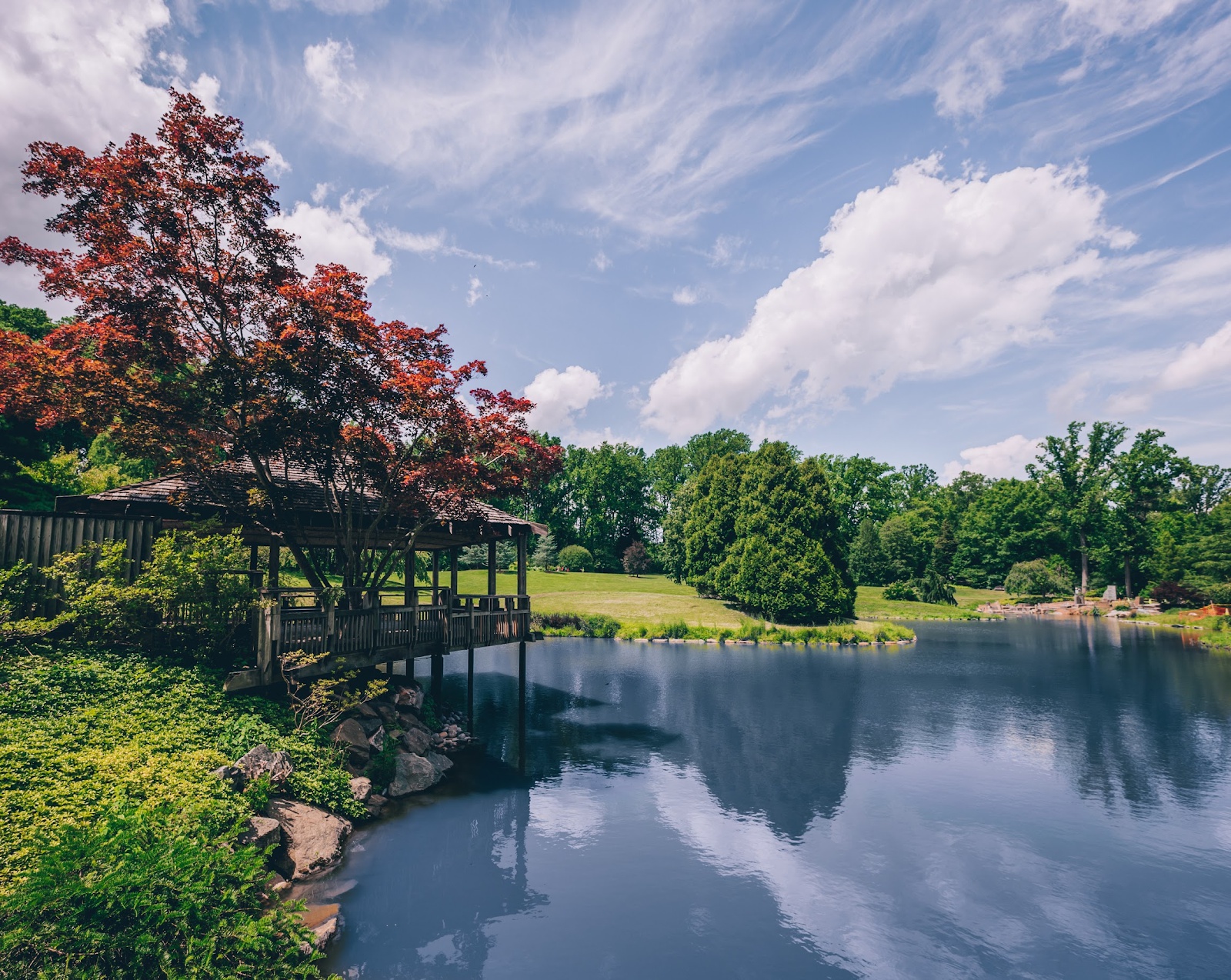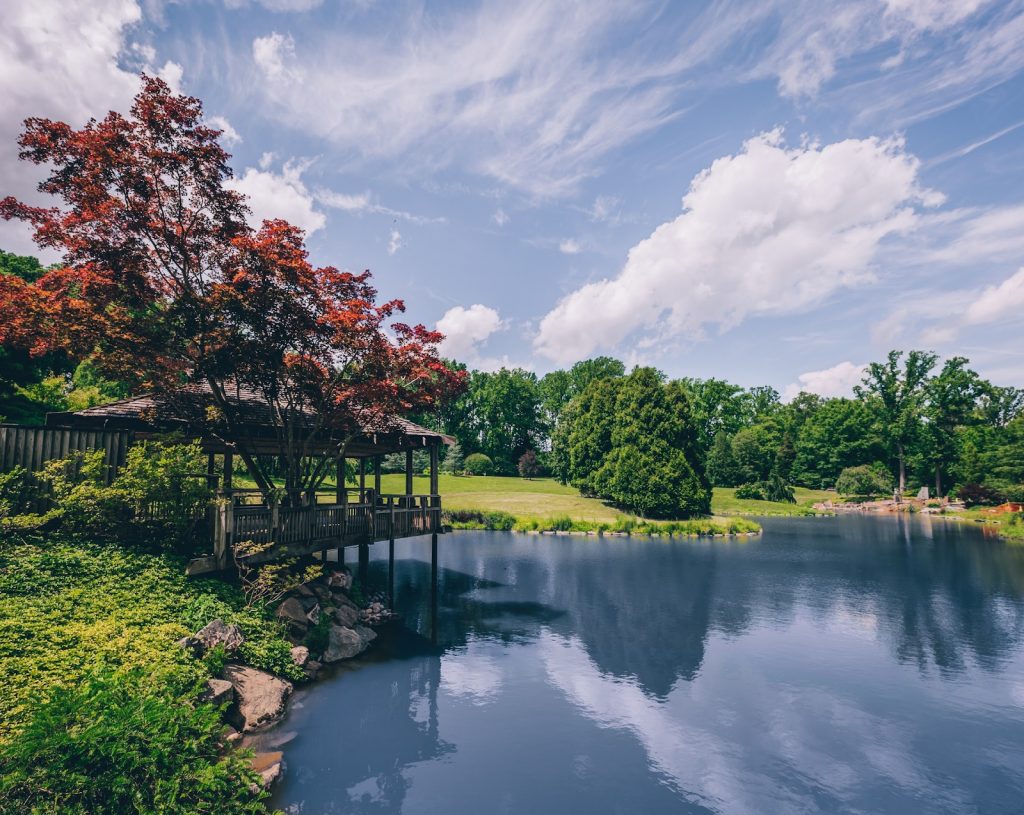 Located just outside of DC in Maryland is Brookside Gardens. With unique trees, Japanese tea house, and butterfly exhibit Brookside gardens is a hidden gem of the area. Brookside gardens is also popular in the spring for their tulips on display.
During the spring the gardens are full of lush flower beds to explore.
Brookside Gardens on Google Maps
Meadowlark Botanical Gardens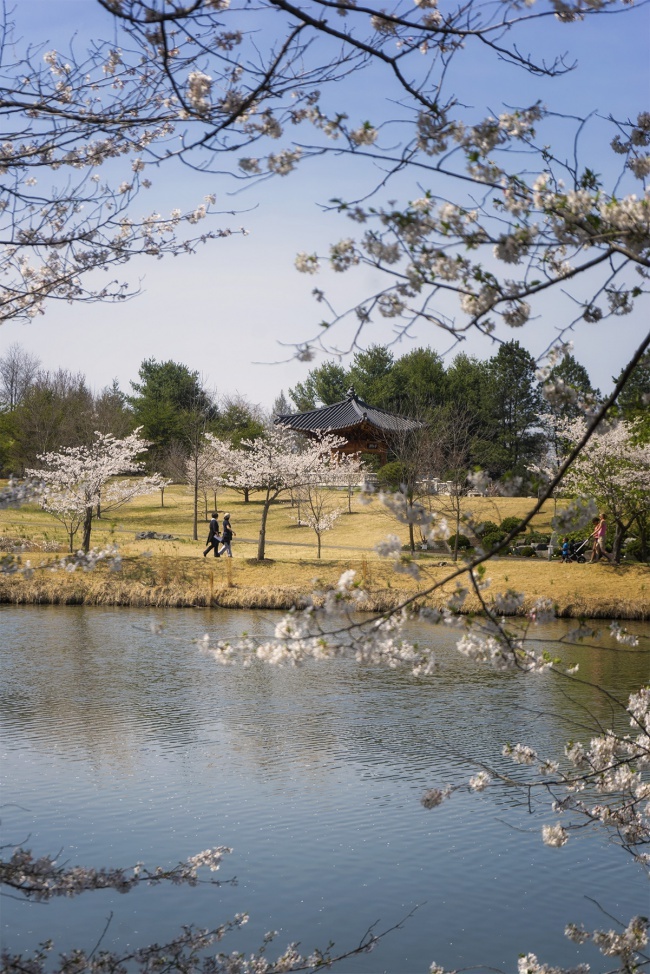 A little less than 20 miles outside of DC, Meadowlark Botanical Garden in Vienna, Virginia is a great place to spend a beautiful afternoon. With 95 acres of land, there's plenty to see and admire. My favorite time to visit is in the springtime when the cherry blossom trees are blooming. It's far less crowded than what you will experience in the city but you also pay for the admission ($6). One of the highlights of the entire garden is the lake in the center of the park. It's great to sit in the little gazebo that extends into the water and watch the Koi fish swim around.
Meadowlark Gardens on Google Maps
The Yards Park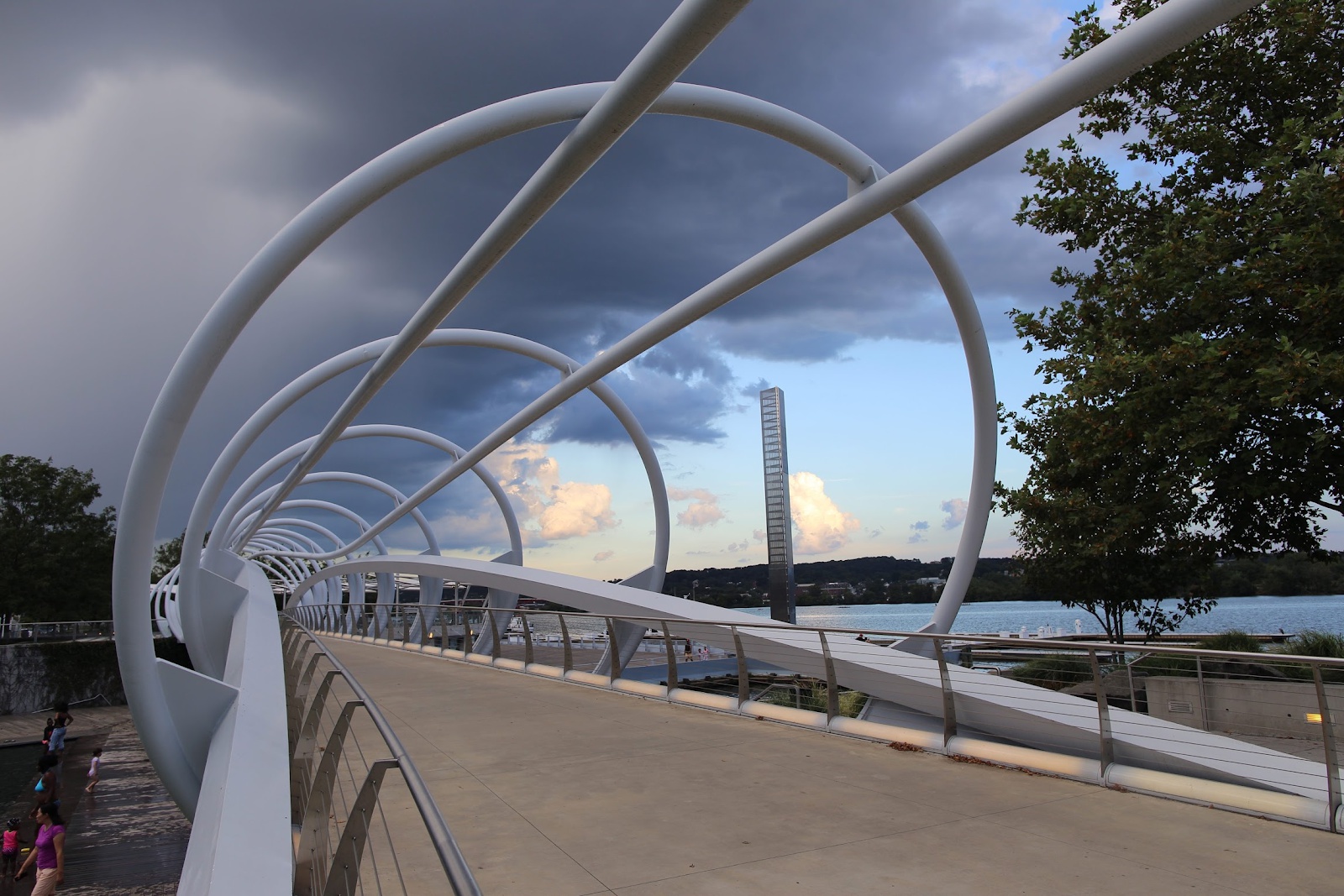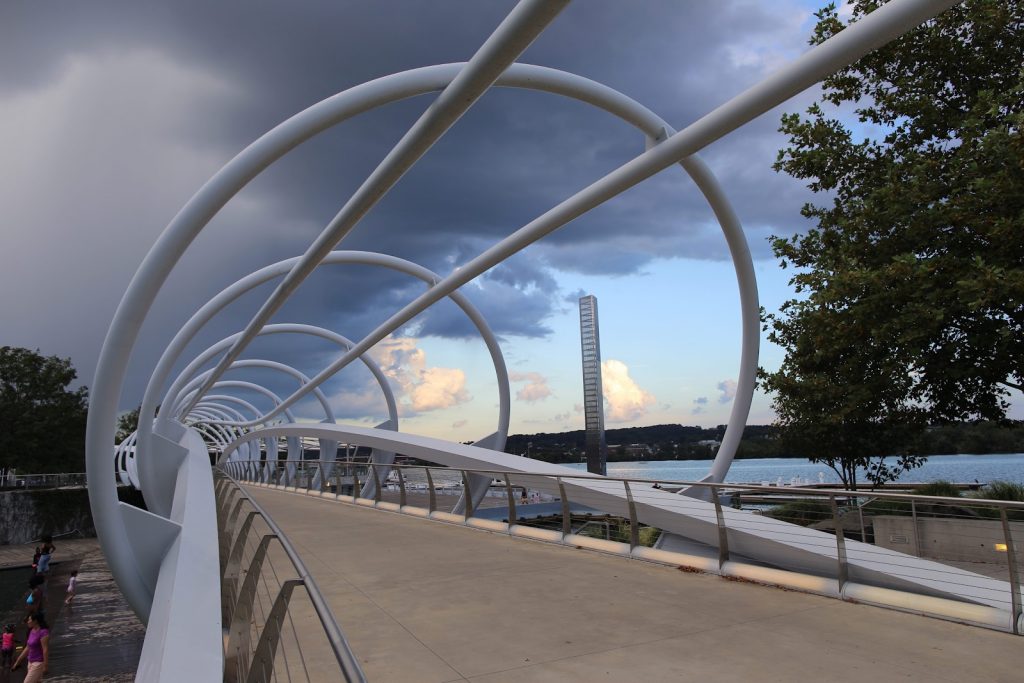 If you're looking to cool down on a hot day or just enjoy the waterfront the Yards Park is a perfect choice. Yards Park in Navy Yard features a tiny waterfall, public area to play in the water, and a unique bridge that makes for a fun spot to enjoy the sunset.
They also have a great ice cream shop, bars, and restaurants. Since it's located right next to Nats park we'd recommend stopping by the Yards if you're heading to a game.
---
If there are any parks or gardens we missed let us know in the comments below!