If you excluded Starbucks, Washington, D.C. was a coffee shop desert when I first moved here in 2007. Fast forward to 2021, there's a plethora of quality coffee shops, most of which are independent. In fact, there's so many good coffee shops that writing a blog of the top 13 is bound to be controversial. There's such coffee shop diversity that everyone has their favorite one. It means the DC coffee wave is in high tide. ☕️
Because I have a coffee problem, I've visited them all (literally). I've ranked this list of the best DC coffee shops based on coffee, vibe (atmosphere, service, and amenities), accessibility (how easy it is to get to without a car) and Instagram-ability.
Here's my list of best DC coffee shops in descending order:
---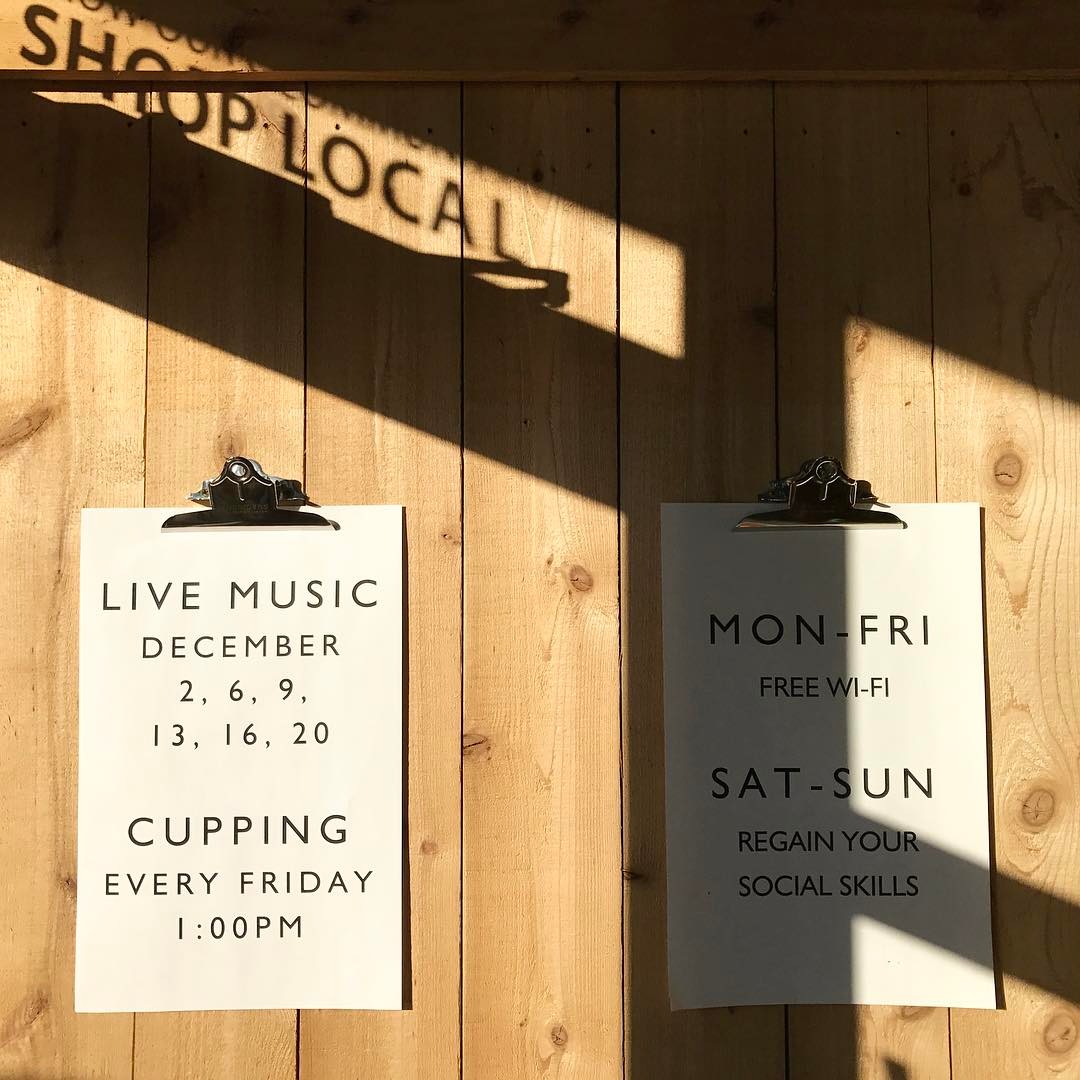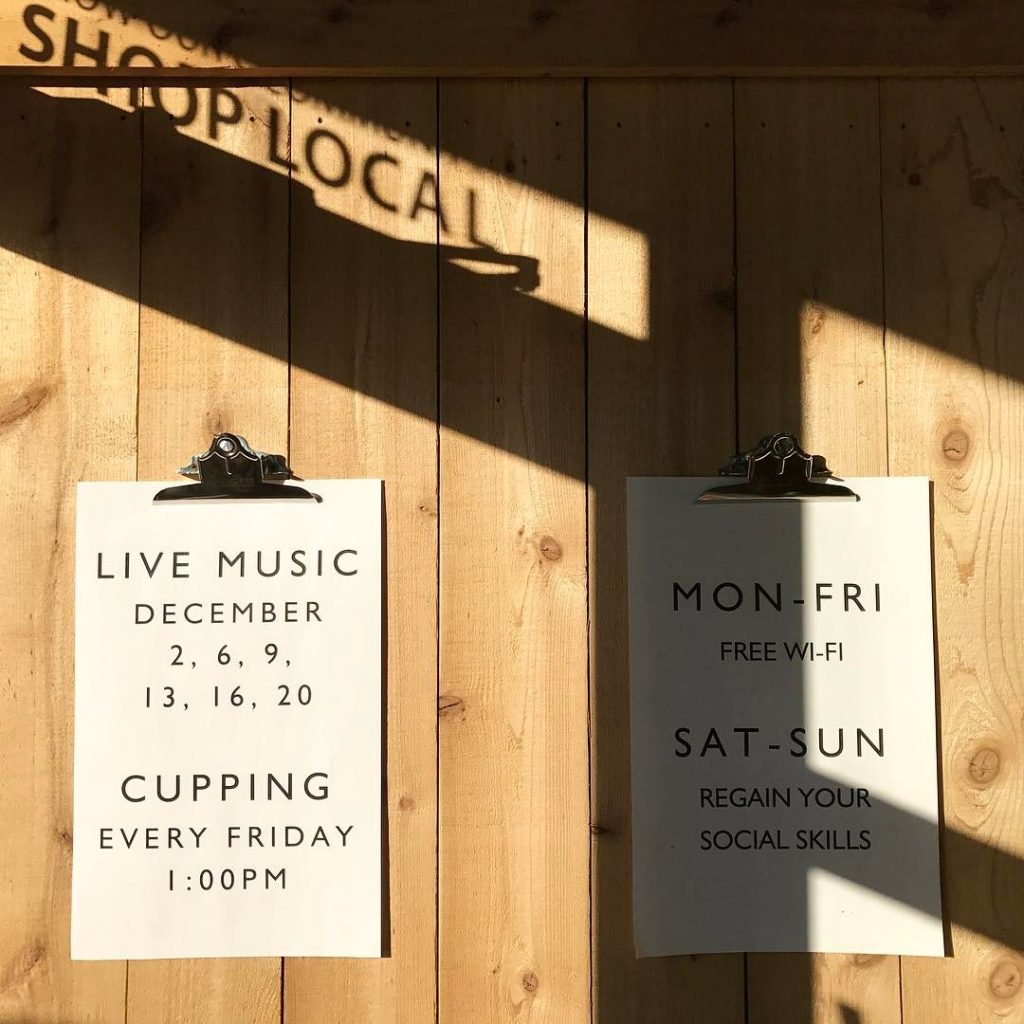 Coffee: 4 out of 5
Arguably the best local coffee brand in the DMV, they do all their roasting out of this flagship shop. Their coffee is perfectly brewed that it doesn't need any extra add ins (there's even a sign that says that at their condiment bar).
Vibe: 4 out of 5
The baristas are usually friendly and seem to love their jobs. They sell a variety of pastries and breakfast items and even bring your food to your table. There's Wi-Fi only during the weekdays (though some say it doesn't work on Mac computers).
Accessibility: 1 out of 5
Unless you have a car, it's just not accessible. The closest Metro is the West Hyattsville Metro and then it's a 33-minute walk. If you have a car, it's a short drive from Capitol Hill. Otherwise, Lyft there.
Gram-ability: 5 out of 5
It's perfect. They blend the coffee roastery vibe with wall plants and an open floor plan. It's industrial while still being very hipster.
Vigilante Coffee on Google Maps
---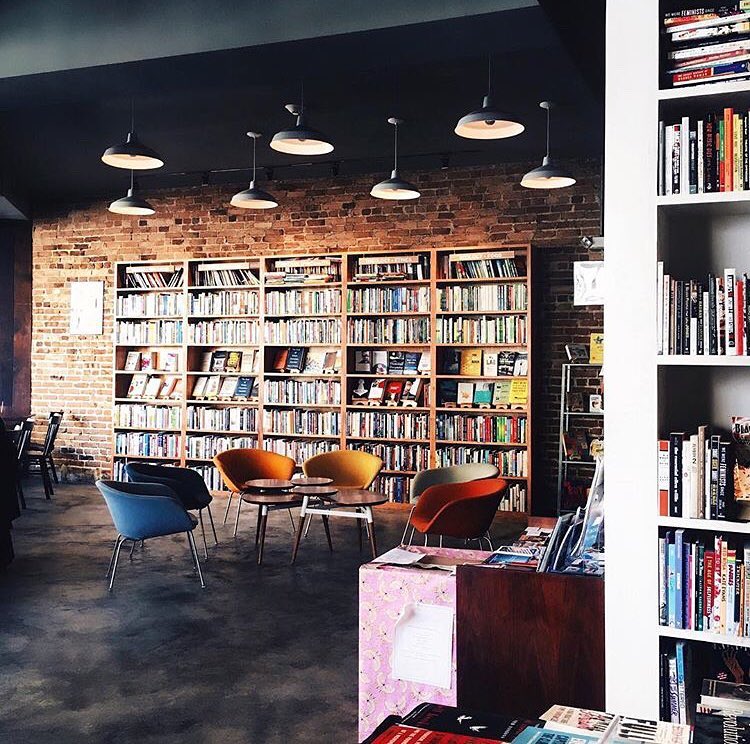 Coffee: 3 out of 5
You can find better coffee, but it's still pretty good and gets the job done. Their cappuccino rivals most.
Vibe: 4 out of 5
It's been a community center since the 1960s and the bookstore inside maintains that mission. The books are all about activism and the many couches and tables inside encourage people to gather, to build community. It's also a wonderful place to work with free, reliable Wi-Fi.
Accessibility: 4 out of 5
Not close to any Metro station, it's a 10-minute walk from the Columbia Heights Metro or a 19-minute walk across a beautiful bridge from the Woodley Park Metro. Multiple Capital Bikeshare stations are nearby.
Gram-ability: 3 out of 5
It's not the most hipster of coffee shops to shoot, but it will make your gram look smart with beautiful books in the background of that perfect coffee shot.
The Potter's House on Google Maps
@pottershousedc #thepottershousedc
---
Peregrine
at Union Market NE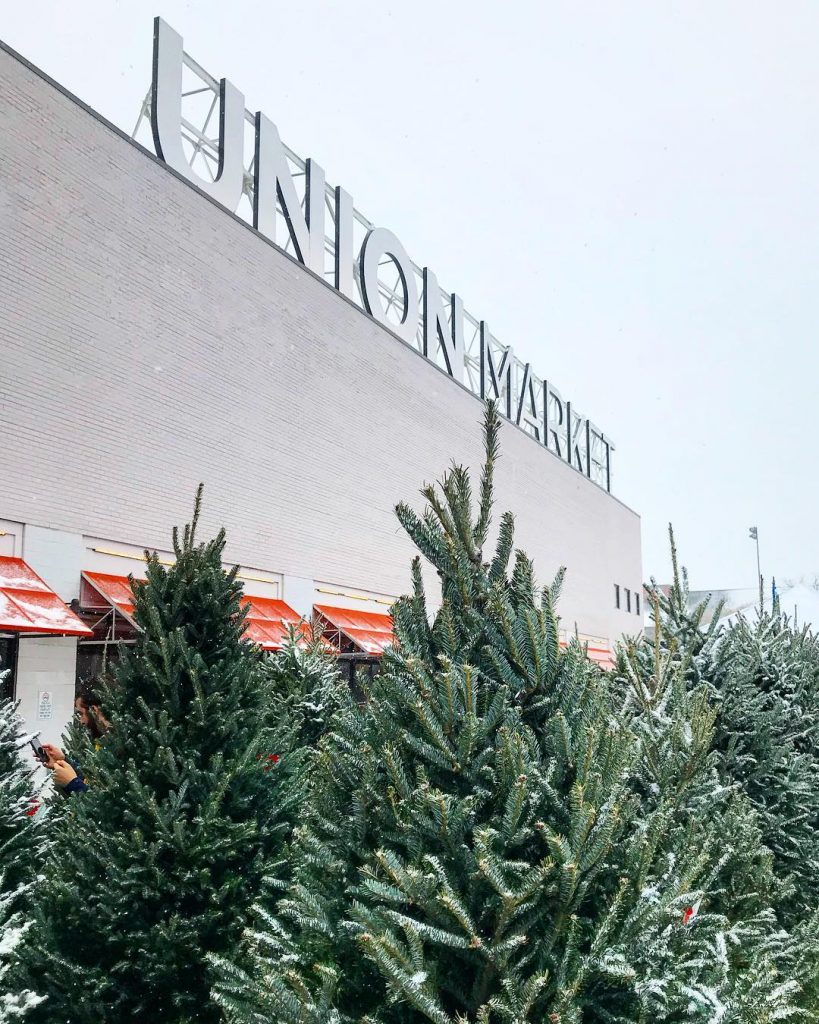 Coffee: 4 out of 5
Peregrine recently transitioned their coffee from Counter Culture to locally roasted Small Planes Coffee (also from the owners of Peregrine). Some customers have noticed the change, but the quality is still up to par.
Vibe: 3 out of 5
It's a coffee stand inside one of DC's coolest indoor markets. If you go on a weekend, it's crowded and you better pray it's sunny outside so you can find a seat. However, if you go during the day (except when they close on Mondays), it's a great spot to work. Free Wi-Fi and pastries for purchase from nearby Bluebird Bakery, you can't go wrong.
Accessibility: 4 out of 5
NoMa Metro is a 10-minute walk, but most people drive as parking is free at Union Market. If you're into biking, there is a Capital Bikeshare station right outside the market.
Gram-ability: 3 out of 5
Peregrine really isn't gramable since it's just a stand and chances are someone will sneak in your shot. However, Union Market is very picturesque with a simple white sign, plenty of food stands and soaring ceilings to keep the gram cool.
Peregrine Espresso on Google Maps
---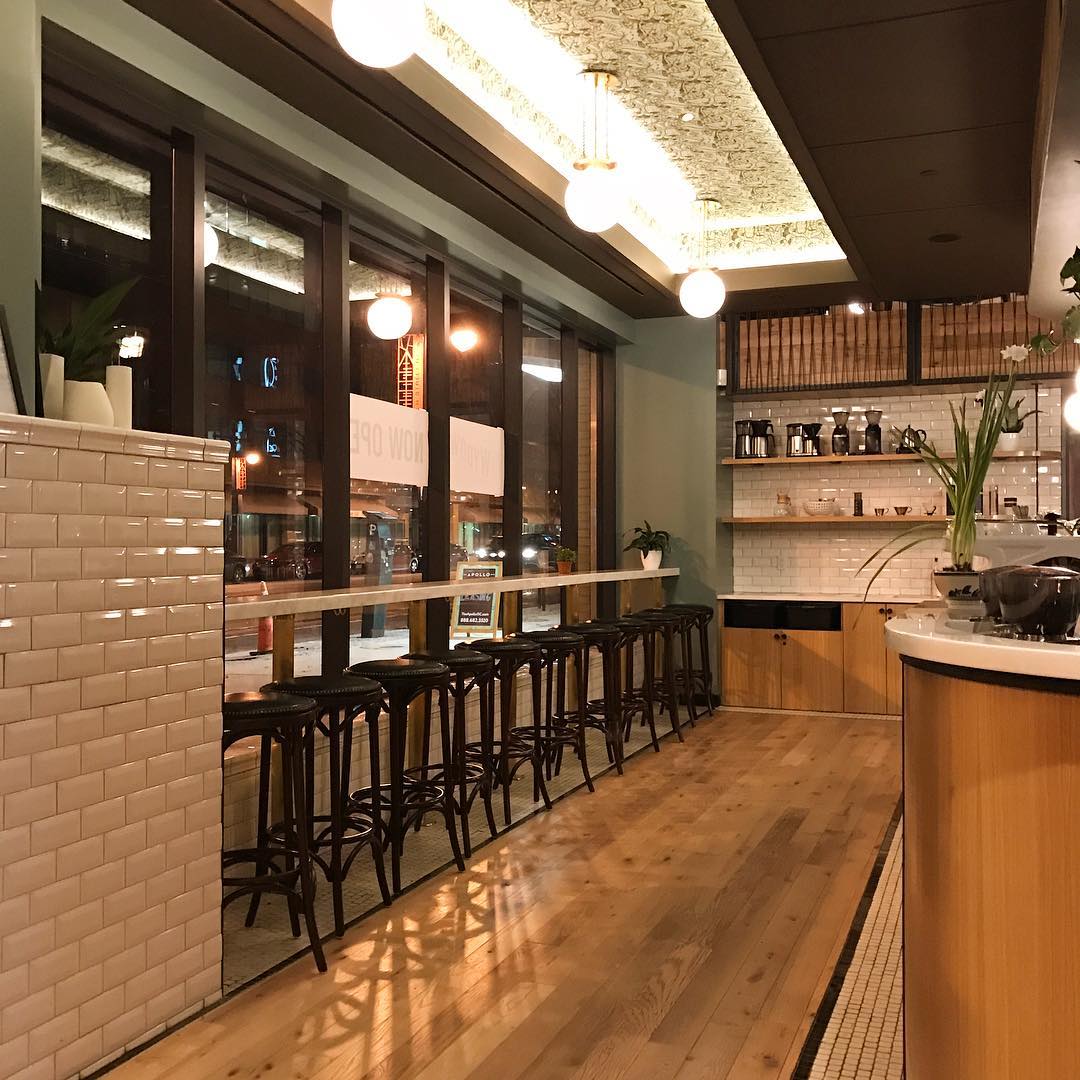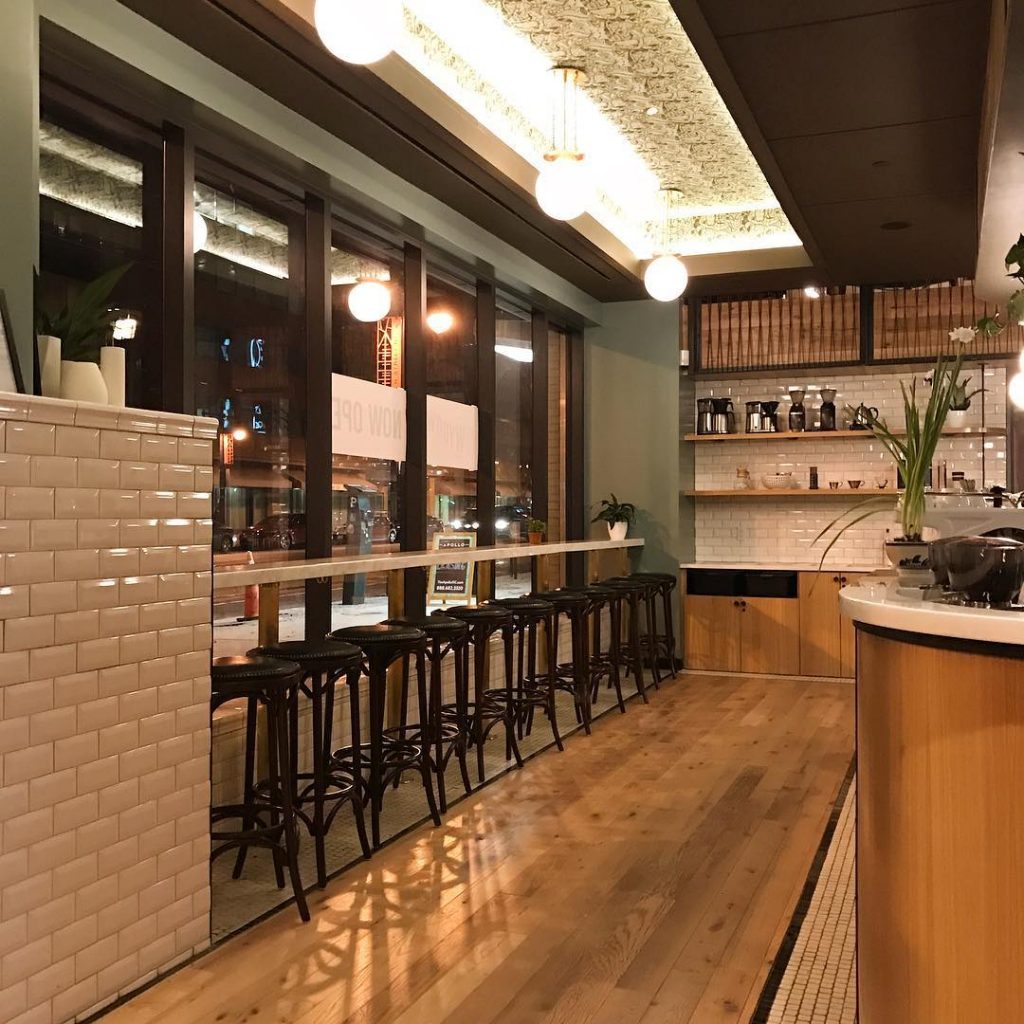 Coffee: 4 out of 5
The Wydown has their standard menu (espressos, lattes, etc.), but their baristas are experts and can create just about any coffee drink you can imagine.
Vibe: 4 out of 5
The Wydown has been called "a modern java bar." It feels more like a cocktail bar than a coffee bar raising the standard of coffee shops everywhere. Despite not having Wi-Fi, they offer plenty of seating. Grab a spot at the bar or venture into The Apollo, the apartment building that houses The Wydown.
Accessibility: 3 out of 5
It's on H Street NE where the Metro misses, but it's on the end closer to Union Station. It's a 14-minute walk or you can hop on the free streetcar to save your walking shoes.
Gram-ability: 4 out of 5
The Wydown is straight out of Charleston with its beautiful tiles and wooden floor below you and 1960s lights above you. Extra points if you sip on your coffee in The Apollo connected to The Wydown. It's the most Instagrammed apartment building in the city.
---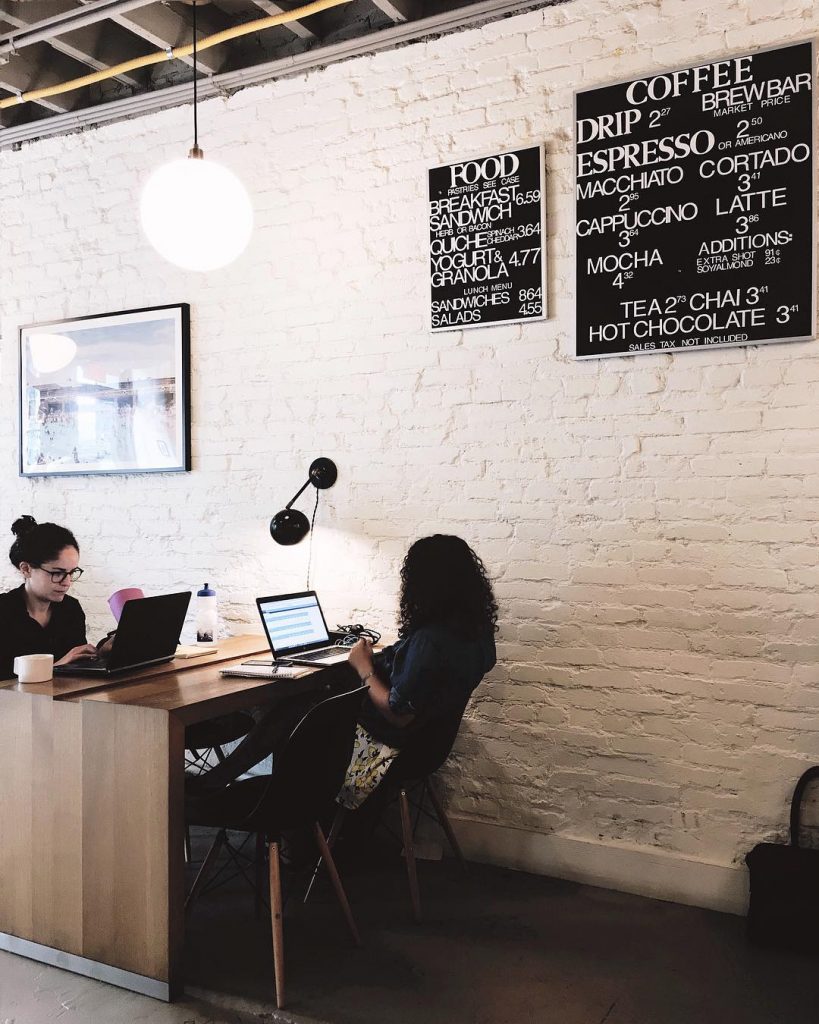 Coffee: 4 out of 5
They brew Ceremony Coffee from Annapolis, Maryland, a balanced coffee walking the line between smooth and rich.
Vibe: 4 out of 5
Doubles. is like your best friend. The first floor's beauty invites you in and the second floor's ping pong table shows you they know a fun time. The baristas are engaging and friendly and the free, strong Wi-Fi keeps you coming back.
Accessibility: 3 out of 5
If you don't mind a brisk walk through a beautiful neighborhood, this place is for you. It's a 10-minute walk from the Georgia Ave-Petworth Metro and an 11-minute walk from the Columbia Heights Metro.
Gram-ability: 4 out of 5
It's mid-century modern, minimalist design mixed with perfect lighting ups your Instagram game. Extra points if you capture that latte art on the ping pong table upstairs.
---
Swings
on 14
th
Street Downtown NW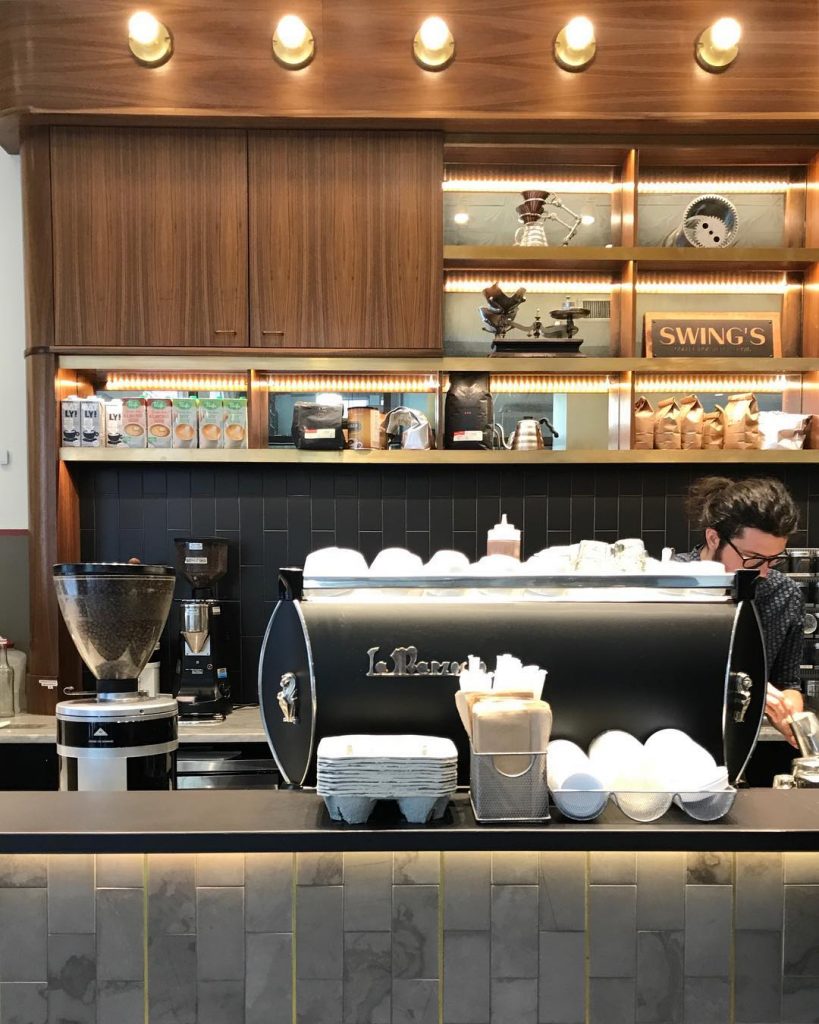 Coffee: 4 out of 5
Swings has been roasting coffee in nearby Alexandria for more than 100 years. It's not as smooth as Ceremony Coffee, but it's still a decent cup.
Vibe: 4 out of 5
Swings is in the bottom floor of an office building, but sterile it is not. It's a very light, clean coffee shop with bar seating and a few tables off to the side. They offer free, strong Wi-Fi and pastries, including a good bagel.
Accessibility: 5 out of 5
It's one of the closest coffee shops to The White House and only a 4-minute walk from the Metro Center station.
Gram-ability: 4 out of 5
Large floor to ceiling windows and a patterned tiled floor encourages you to get out that phone and gram away.
---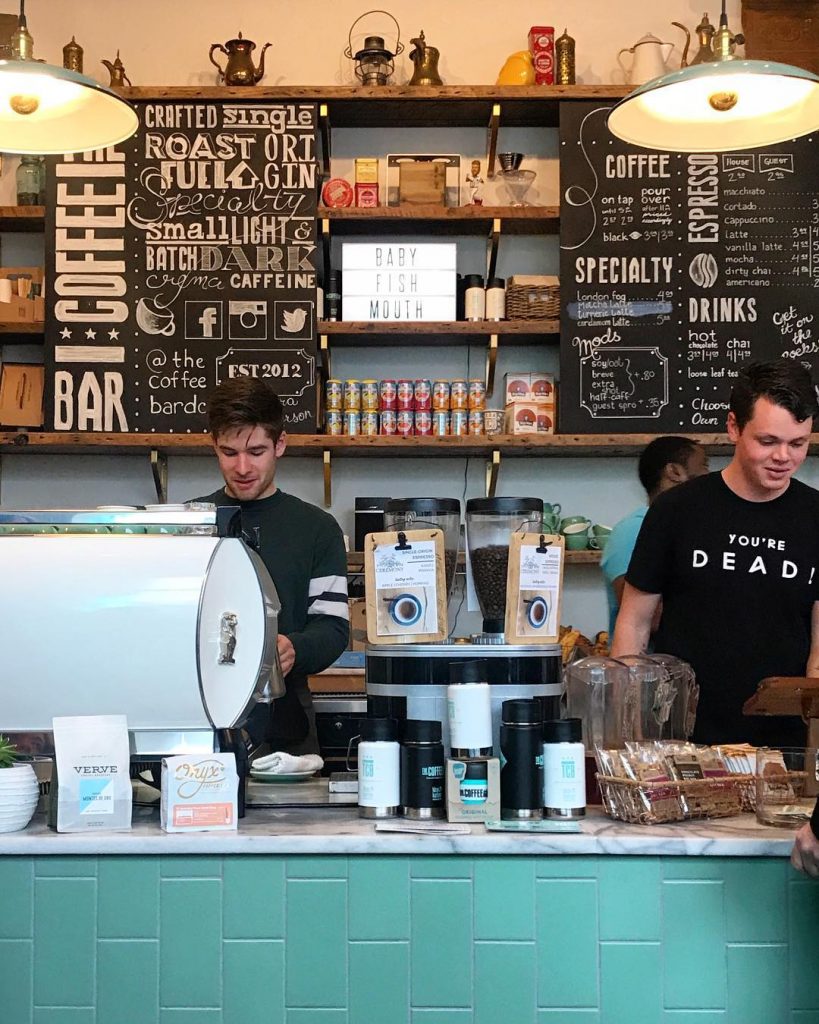 Coffee: 4 out of 5
The Coffee Bar proudly serves Annapolis based Ceremony Coffee. It's smooth and full of flavor, especially their latte.
Vibe: 3 out of 5
It's small. Physically small with only a few window seats and one long table in the center. Depending on the barista, sometimes you get served ice (and I'm not talking about in your latte), especially if you ask for the Wi-Fi password (they have none).
Accessibility: 5 out of 5
The Coffee Bar caters to the office workers of downtown DC and their hours speak to that (they close on weekends). It's a 5-minute walk from the Farragut North Metro and even closer to the National Geographic building.
Gram-ability: 4 out of 5
They have a neon sign. Once cheesy, it's now a staple of a good gram. Another mark of a good gram is photo worthy latte art and The Coffee Bar is an expert.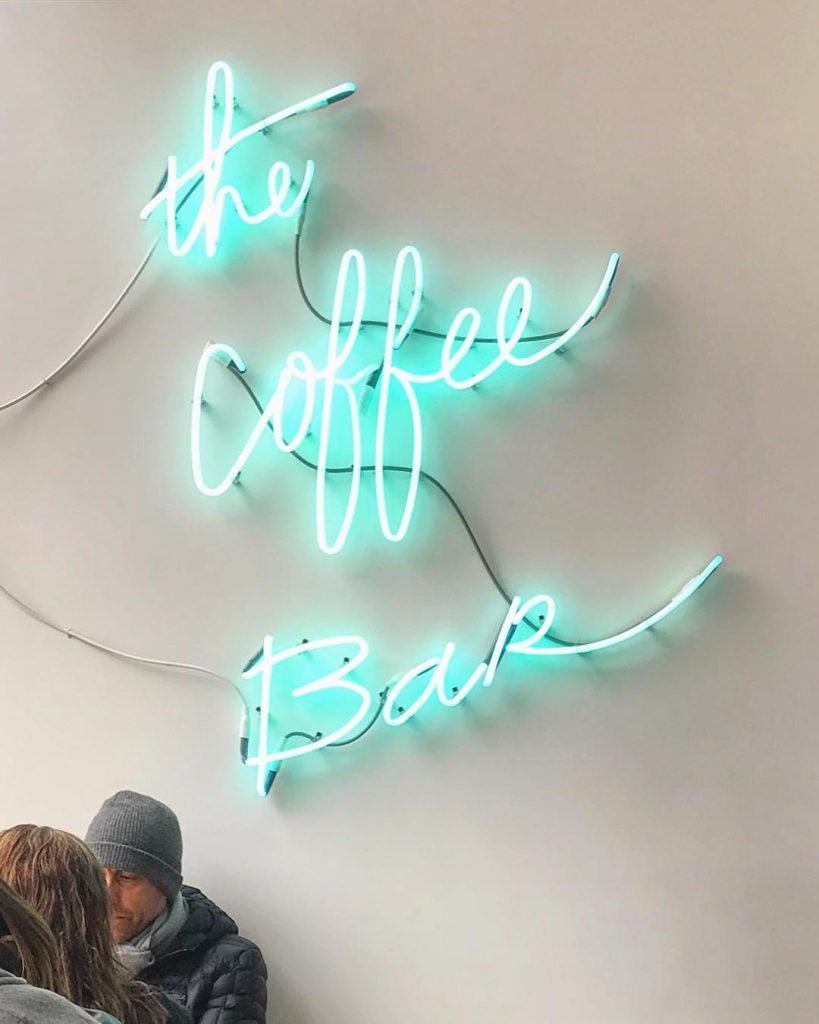 ---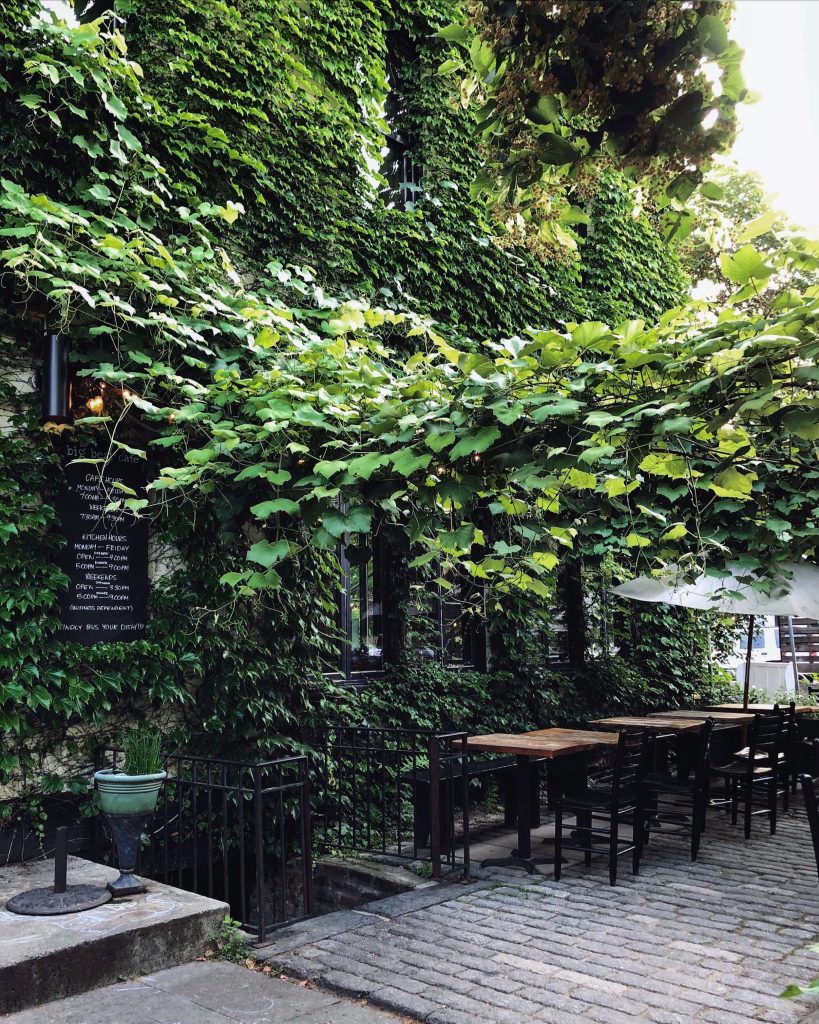 Coffee: 4 out of 5
Big Bear Cafe brews Ceremony Coffee, from roasters in nearby Baltimore, Maryland. They serve all the usual hot drink subjects as well as cold brew and decaf options. If you're into lattes, theirs is smooth and comforting.
Vibe: 5 out of 5
Weddings are held here. Do I need to say more? With ivy covered walls and a patio full of plants, Big Bear Cafe is like a hidden garden you stumble upon. The charm extends as you walk inside. Wood floors, wood tables, a wood bar, the atmosphere is cozy.
Accessibility: 3 out of 5
Big Bear Cafe is in Bloomingdale, a charming neighborhood, but also one that's cut off from the Metro. The closest station (Shaw Station on the Yellow Line) is a 13-minute walk. If you bike, there's a Capital Bikeshare station nearby.
Gram-ability: 5 out of 5
Again, weddings are held here, making it one of the most grammable coffee shops in the city. The ivy covered walls on the outside and the wood theme on the inside provide many photo opportunities. Go when the light is just right for a perfect shot!
---
Maketto
on H Street NE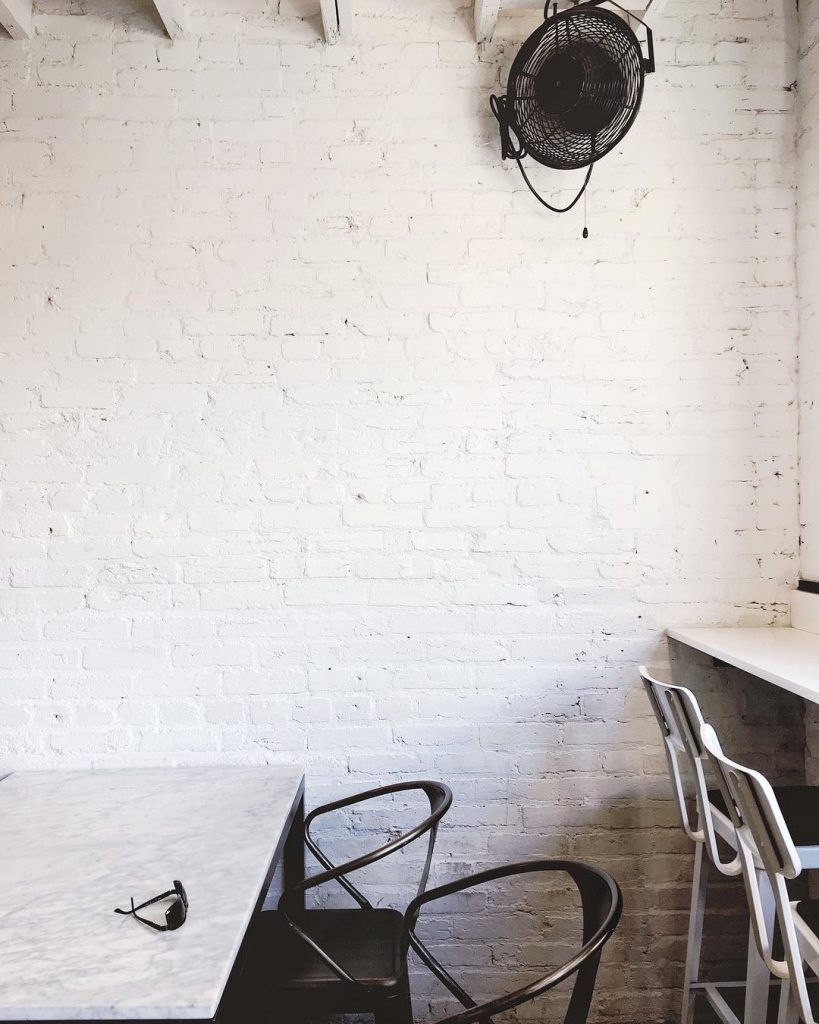 Coffee: 4 out of 5
Nearby Vigilante Coffee roasts Maketto's coffee and runs their coffee operation upstairs. It's one of the best lattes in the city and is home to the most Instagrammed drink in the city, their matcha green tea.
Vibe: 5 out of 5
When Maketto first opened, it was the closest thing DC had to Brooklyn, New York. It's the most minimalistic coffee shop in the city and in a cool neighborhood like H Street NE. If you want to feel cool, spend ten minutes here. There's Wi-Fi, plenty of seats, and decently friendly baristas.
Accessibility: 3 out of 5
It's a 25-minute walk from the closest Metro (Union Station). Unless you're in need of more steps to beat your Fitbit challenge, hop on the free streetcar behind Union Station. It will take you right to Maketto.
Gram-ability: 5 out of 5
Again, think Brooklyn, New York. That alone means it's super gram-worthy. White washed bricks and wood floor inside and an outdoor patio with perfectly placed string of lights. You're cool just posting about it.
---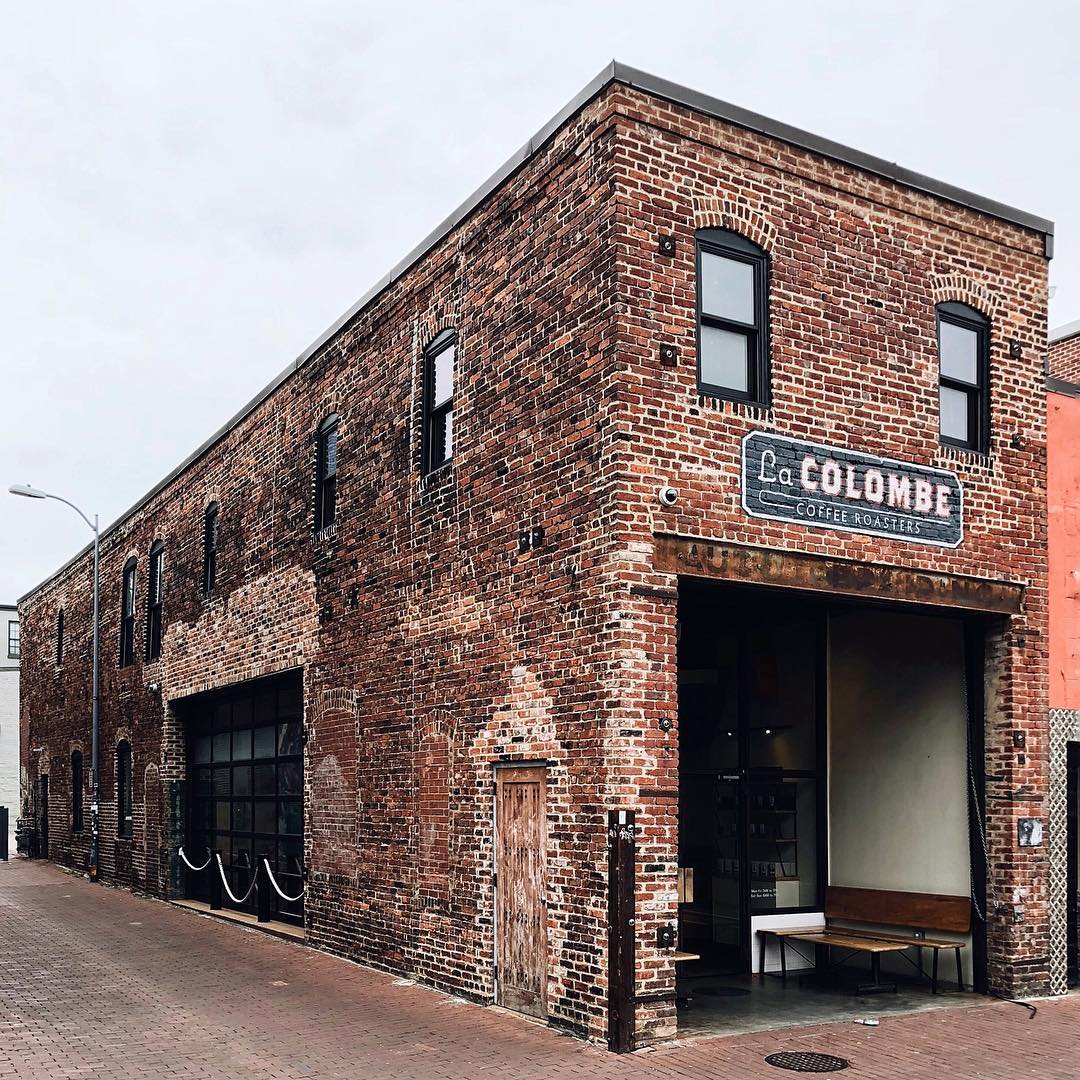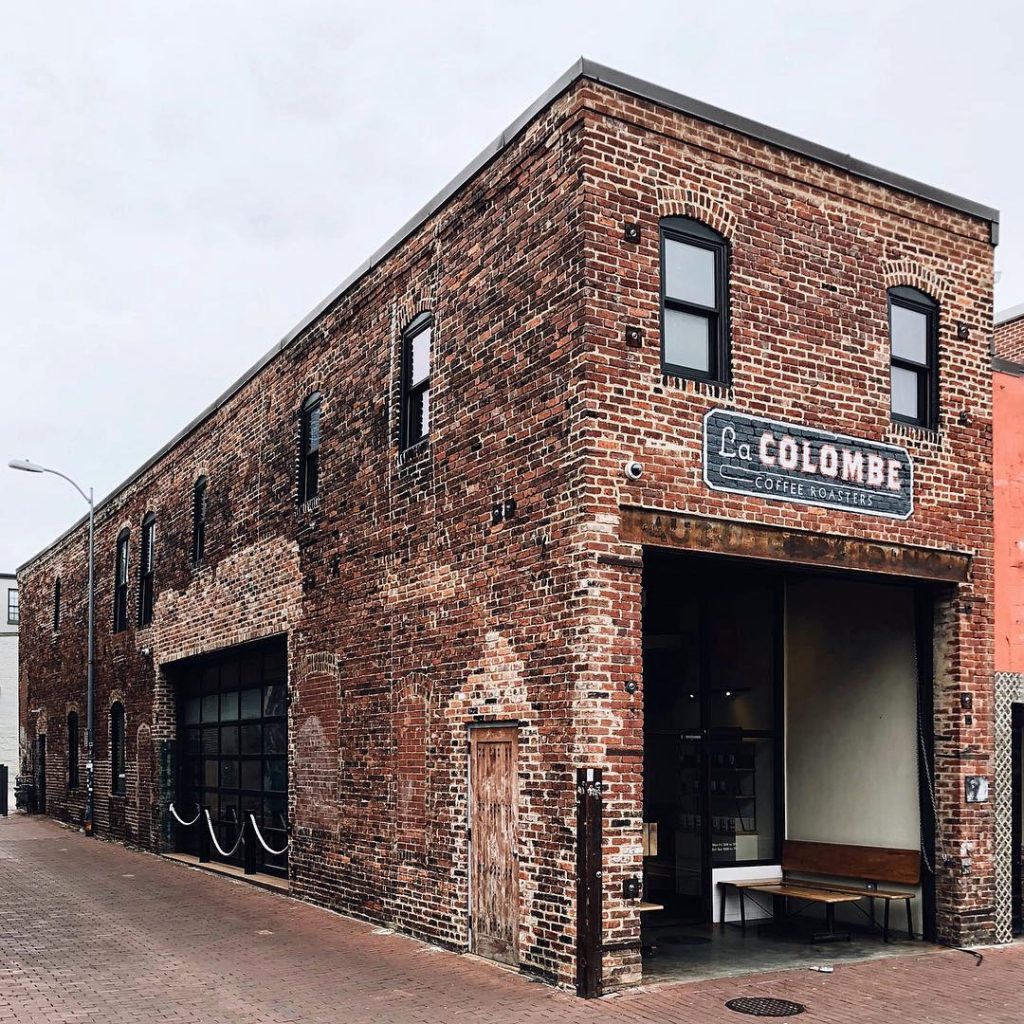 Coffee: 4 out of 5
The DC flagship location of Philadelphia roastery, La Colombe brews a good cup of coffee. If you have a sweet tooth, ask for the off the menu "sweet latte." They'll put out sweetened condensed milk in it changing your life forever.
Vibe: 4 out of 5
It's in a historic alley. They give back to the world (They support charities like Charity Water). They are cool. All this makes up for the fact that they refuse to get Wi-Fi. Leave your computer at home and bring a book instead.
Accessibility: 5 out of 5
Metro to the Mt. Vernon Square Metro station and walk three minutes into the nearby alley. It sounds creepy, but you'll soon realize you've stumbled upon one of DC's hippest spots with top restaurants and a great coffee shop in La Colombe.
Gram-ability: 5 out of 5
Blagden Alley, the most photographed alley in DC, houses La Colombe. Open pipes, exposed brick wall, and a large garage door makes La Colombe worthy of a gram.
---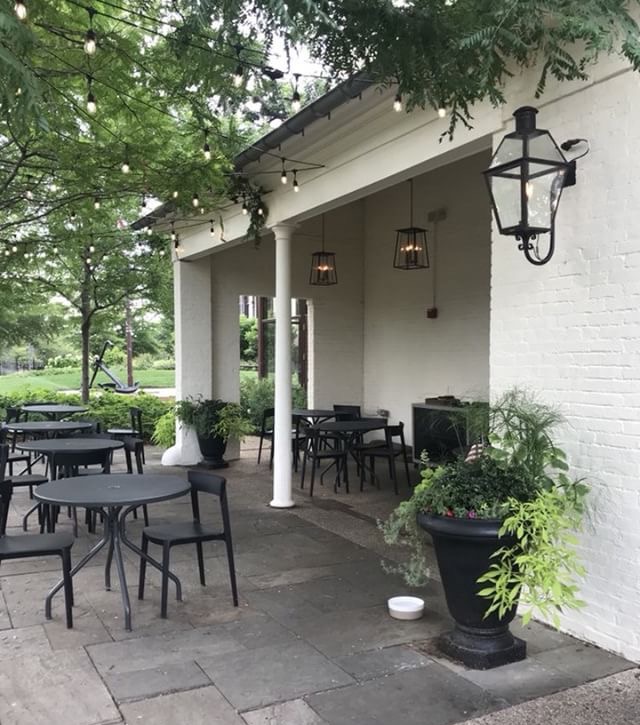 Coffee: 5 out of 5
A coffee shop with a Vietnamese iced coffee, a banana latte, and house made white sesame and hazelnut milks can either be a prodigy or a farce. In this case, it proves they are one of DC's top cafes.
Vibe: 4 out of 5
Little Pearl did an excellent job in creating an on-brand space using a historic cottage. It means they weren't able to change the structure or layout of the building. Despite that, they create a clean vibe with a few classy quirks (check out the wallpaper in the bathroom to find the best one). Free Wi-Fi, indoor and outdoor seating, the vibe is fine.
Accessibility: 5 out of 5
Two blocks from the Eastern Market Metro station making it one of DC's most accessible coffee shops.
Gram-ability: 4 out of 5
When our DC ancestors built this building many moons ago, they must have predicted Instagram would be a thing. The light is perfect and Little Pearl offers a large outdoor patio and indoor glass enclosed dining room to capture it.
---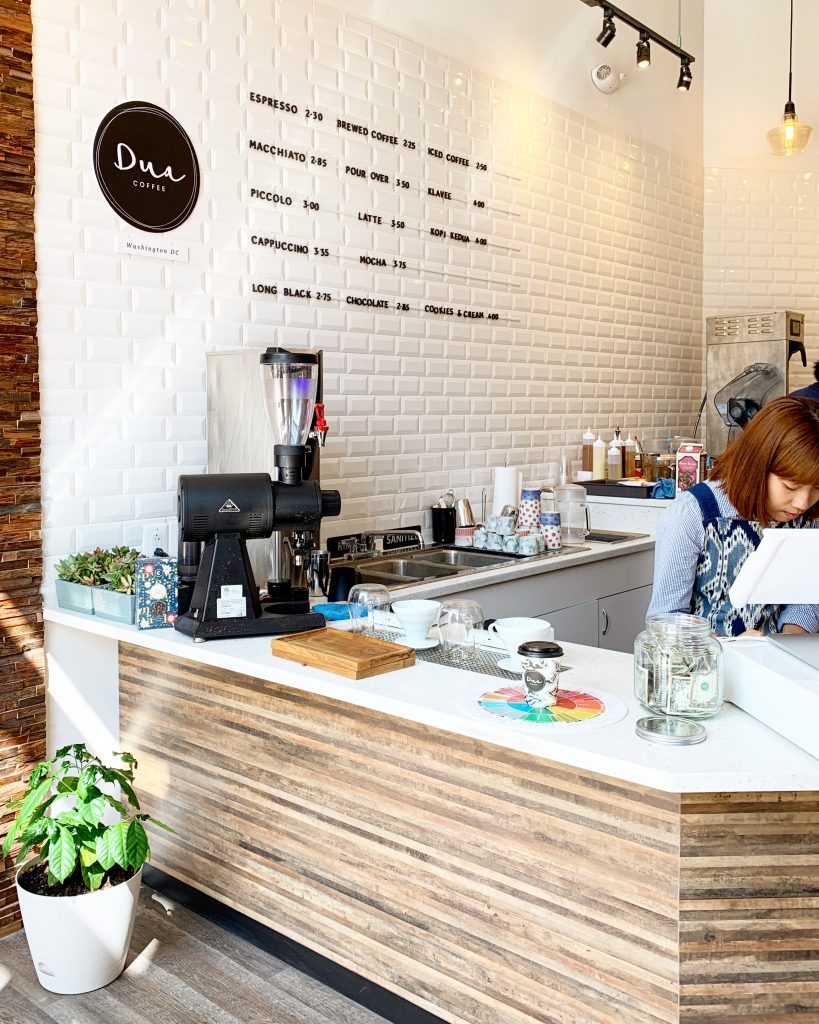 Coffee: 5 out of 5
Dua Coffee is a brand known throughout Indonesia that roasts and brews Indonesian specialty coffee, which is bold in flavor. Despite a bold flavor, they craft a well-balanced latte that rivals Peregrine's. They also make unique drinks like the "klavee"- espresso, coconut milk, and lemon.
Vibe: 5 out of 5
This cafe is for the people of Indonesia and there's a lot of pride in the staff and their most loyal customers. That pride is contagious. You want them to win. Also, the staff are friendly and the decor light and welcoming.
Accessibility: 5 out of 5
Located in the heart of downtown D.C., it's easy to get to. It's two blocks from McPherson Metro Station and next door to a Capital Bikeshare dock.
Gram-ability: 4 out of 5
The front of the house is decorated with pottery, white-tiled walls, and lots of natural light. The back has a few soft chairs and simple wooden tables that pop in photos.
---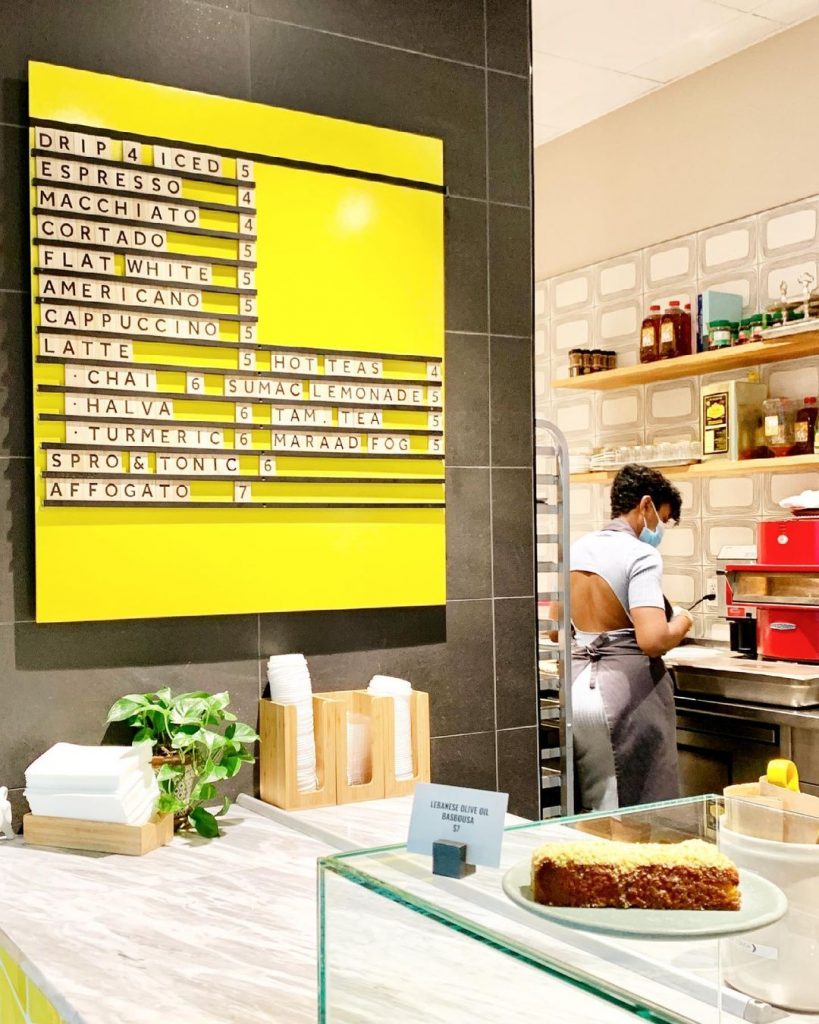 Coffee: 4 out of 5
Blending French technique with Middle Eastern flavor, they carefully brew Counter Culture coffee and add their own twist to it. The menu includes lattes in these flavors- turmeric, halva and date. The coffee comes hot or cold.
Vibe: 5 out of 5
With everything designed in yellow, Yellow The Cafe transports you out of Washington, D.C. into its own world. Inside, order a warm chocolate halva or pistachio croissant. Outside, grab a table on one of two patios. With the river nearby, it's the place to gather with friends.
Accessibility: 5 out of 5
Yellow The Cafe is accessible by all types of transportation. A few blocks from the Navy Yard Metro, it's also along the Anacostia Riverwalk Trail making it a popular breakfast spot for runners, joggers and walkers. A Capital Bikeshare docking station and a parking lot are nearby.
Gram-ability: 5 out of 5
Despite being in a heavily developed area, Yellow The Cafe pops on Instagram. True to its name, the design is yellow-forward. The door knobs, walls, menu, it's all yellow. Even the outdoor patio tables and chairs are yellow.
Yellow the Cafe on Google Maps
---
This list of the best coffee shops in DC could easily be a top 25 list so leave a comment with a photo of your favorite coffee shop in the DMV! plus if you're looking for more places to Instagram in DC read this list.