Beer is to Portland, Denver, Asheville, and Grand Rapids as cocktails are to Washington, D.C. Even as more breweries and distilleries emerge throughout the city, Washingtonians still like their cocktails. Whether it's the bars on Capitol Hill catering to politicians or the outdoor patios on U Street for young professionals, both worlds center menus around cocktails.
After living in the city for 12+ years and consuming more than just a few cocktails, I've ranked the best cocktail bars in DC around four categories:
Quality of cocktails
Vibe: the atmosphere it creates
Neighborhood: how accessible and entertaining the neighborhood is (afterall, most cocktail bars are just one stop in a long arrangement of evening plans)
Gram-ability: how photogenic the bar it is (since this blog is published by and for the DC Instagram community).
As you read through the list, keep in mind this is one person's opinion. I see dissent as a good thing. The fact that people will disagree with my picks means our city has a lot to offer.
We have such a strong cocktail bar scene that it's impossible to objectively decide on the top.
Nonetheless, here is my list of the best cocktail bars in Washington DC:
---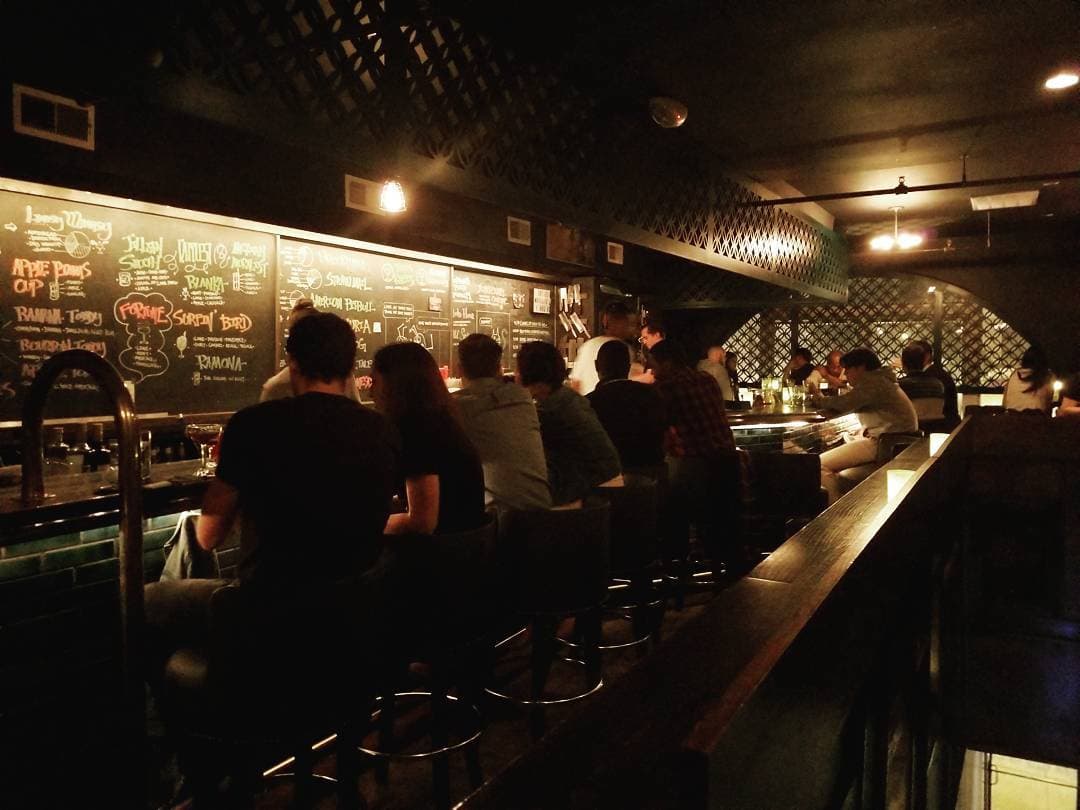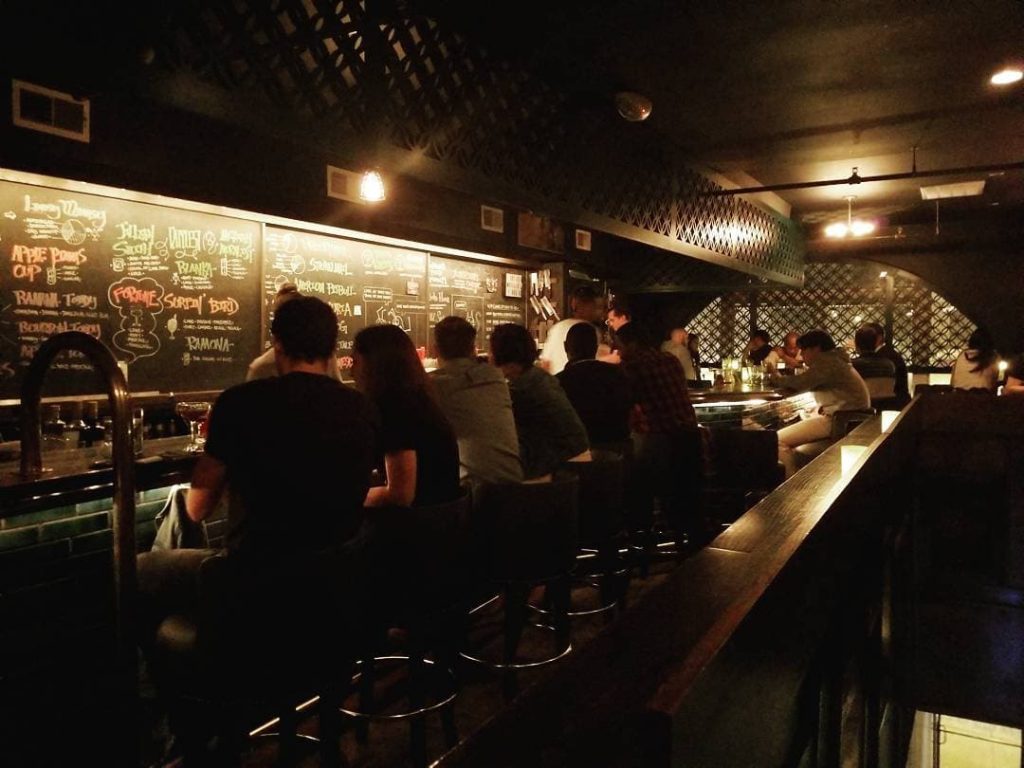 Cocktails: 5 out of 5
Although Copy Cat's menu offers a wide range of classic cocktails, many patrons go with bartender's choice, a sure sign of trust in the quality of cocktails. The bartender will ask you one or two questions about preferences and will return with a drink perfect for you. The wide range of knowledge among the bartenders caters to all types from liquor forward to sweet drinks. It's often reported that the top bartenders in the city go to CopyCat for a drink.
Vibes: 4 out of 5
The bottom floor is a small Chinese street food shop selling potstickers, bao, and skewers. Take the stairs to the second level to discover the bar. They keep the tight space unassuming by ushering a small bowl of goldfish crackers to each table.
Neighborhood: 4 out of 5
If you don't live near H Street NE, it can feel like a hike, but once there, there are plenty of bars and restaurants to hop from. The street offers top rated ramen, delicious pies, and even indoor putt-putt golf. There's plenty to keep your evening going.
Gram-ability: 3 out of 5
CopyCat is unassuming. It's not divey, but there aren't any colorful mosaics and marble bar counters like other D.C. cocktail bars. It's small, dark, and not conducive to photography. I love that about CopyCat, but if you're going for the 'gram, think again. The only way to get a decent photo is by using the candles on each table to light it.
copycatcompany.com
CopyCat on Google Maps
@copycatco
---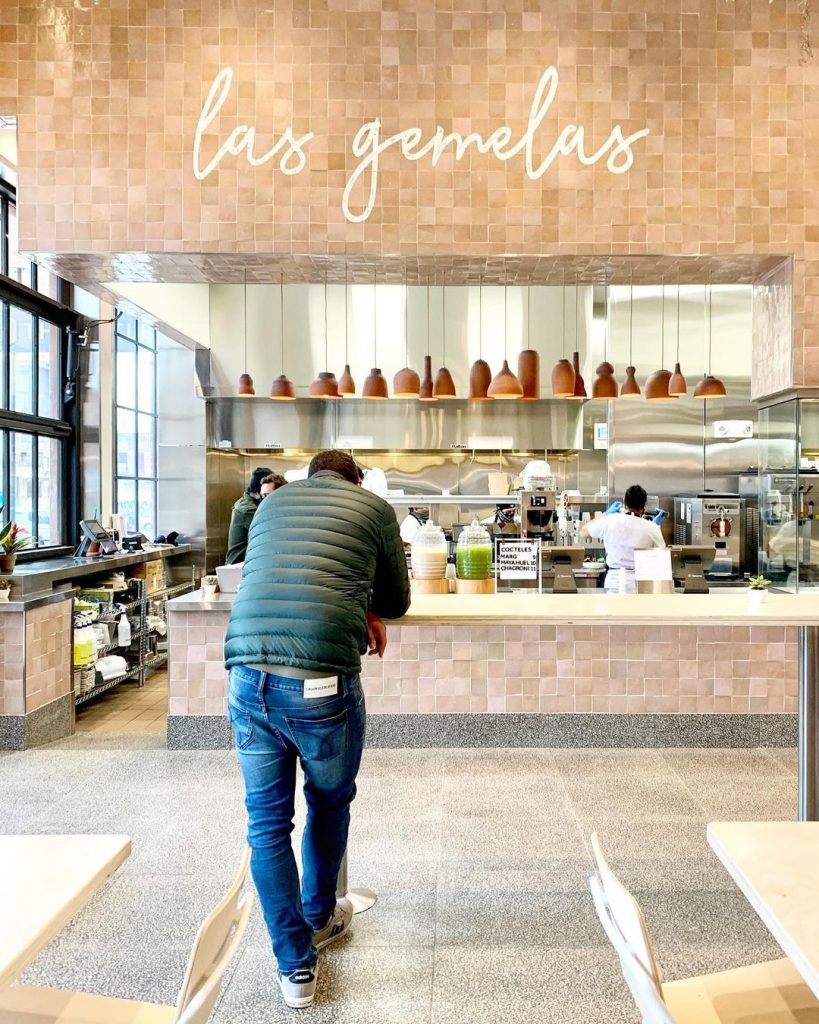 Cocktails: 4 out of 5
"The Twins" in Spanish, Las Gemelas is two restaurants- a taqueria and a more fancy restaurant/bar. The taqueria's menu includes different kinds of margaritas- classic, mezcal, skinny and frozen strawberry coconut. The fancy restaurant/bar crafts eight different cocktails using ingredients like dragonfruit, clarified pineapple and pomegranate. Cocktails are $7 during happy hour and hit all palates.
Vibes: 4 out of 5
Located within La Cosecha, a Latin American food hall and market, Las Gemelas comes with flair. A massive outdoor patio at both, customers enjoy their cocktails while watching the hustle and bustle of nearby Union Market. The design inside and out brings Latin America to Washington, D.C.
Neighborhood: 4 out of 5
With Union Market, a top food hall, and La Cosecha, the area is vibrant. There are the original mom and pop shops of Union Market like Mexican Fruits selling fresh produce and new restaurants and shops like St. Anselm and Byrdland Records. With large parking lots, bikeshare stations and the NoMa- Gallaudet U Metro Station nearby, it's an easy area to find.
Gram-ability: 5 out of 5
With slick tiles and fluorescent lights, it's always summer at Las Gemelas. Add a spacious outdoor patio and bright cocktails, it's easy to snap a good photograph.
lasgemelasdc.com
Las Gemelas on Google Maps
@lasgemelasdc
---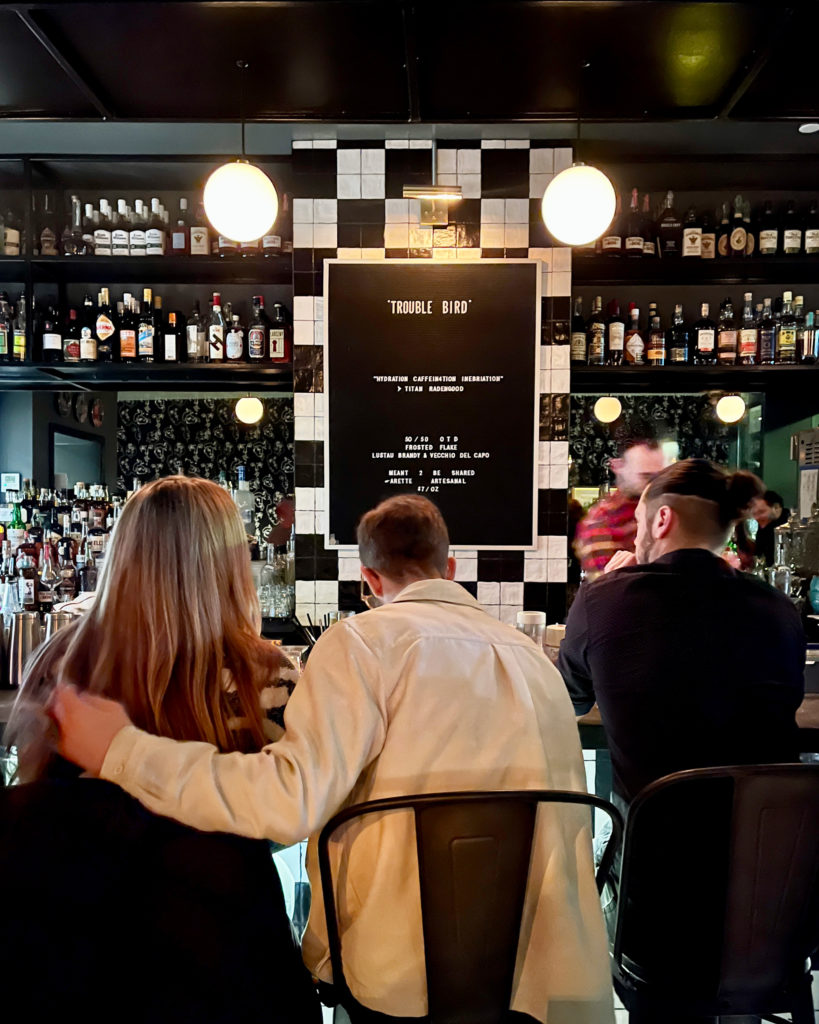 Cocktails: 5 out of 5
Ranging between $14 and $17 for their normal cocktails, fourteen cocktails grace the menu, including two frozen and two large format drinks. Most cocktails are organized into two categories- "Breakfast For Dinner" and "Classics-ish." Classics come with a spin like the avocado and bay leaf in the daiquiri. (It's refreshingly sour!)
Vibe: 4 out of 5
The space is small, but it works. With quirky wallpaper and dimly-lit lights, the space is simple yet beautiful. There's a small bar with seating, a few high top tables and cushioned seats along the side wall. Service is chill yet masterful in their craft, rubbing confidence off of every patron. One thing to note is that sometimes the music is playing very loudly so plan accordingly.
Neighborhood: 4 out of 5
Rapidly-developing Navy Yard is the bud of every D.C. joke with its high rise apartment buildings and manicured park, but no one can fault them for having many restaurants, an outdoor museum about transportation, the Anacostia Riverwalk Trail, and proximity to the Navy Yard-Ballpark Metro station.
Gram-ability: 3 out of 5
The dim space creates a photography challenge, but if you use the candles on the tables strategically, you're bound to get a good shot. The quirky wallpaper and plants placed throughout make for good photos.
troublebirddc.com
@troublebirddc on Instagram
Trouble Bird on Google Maps
---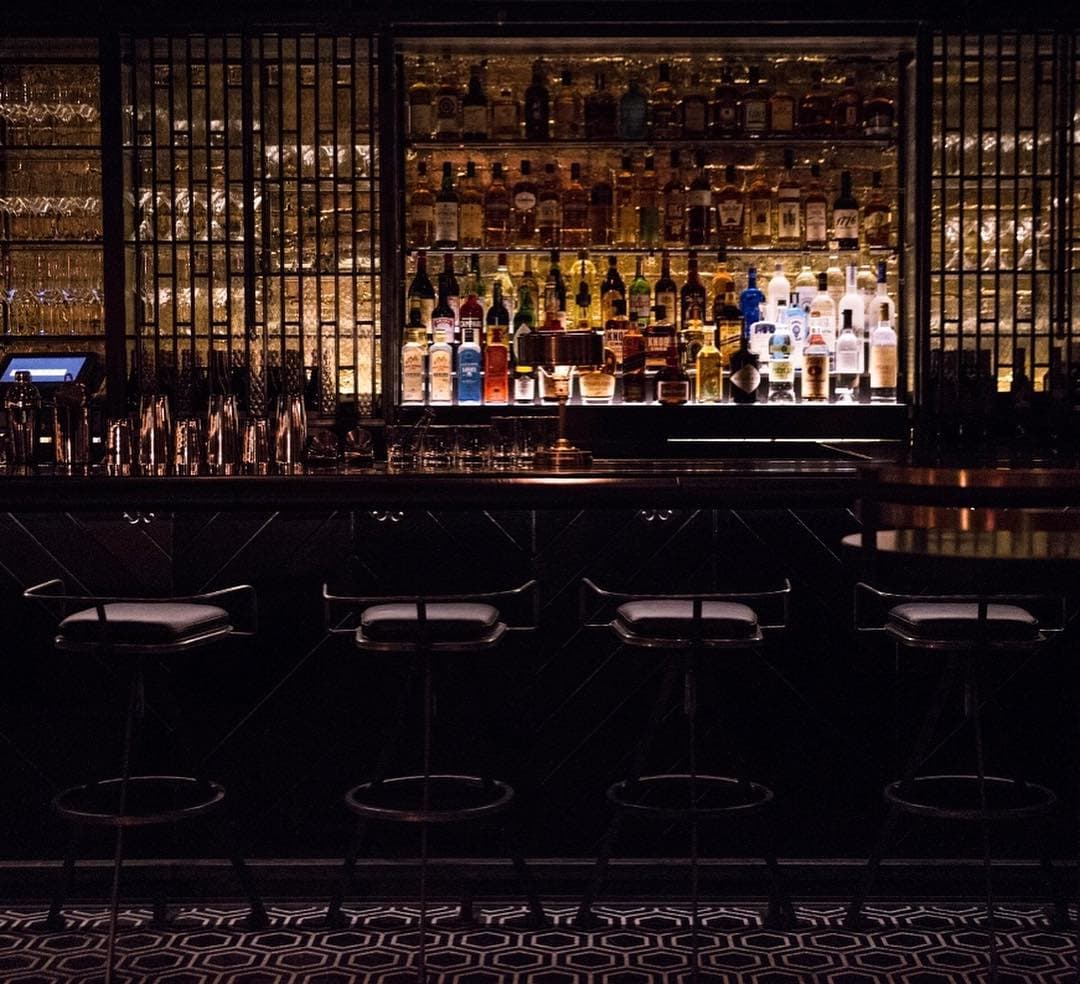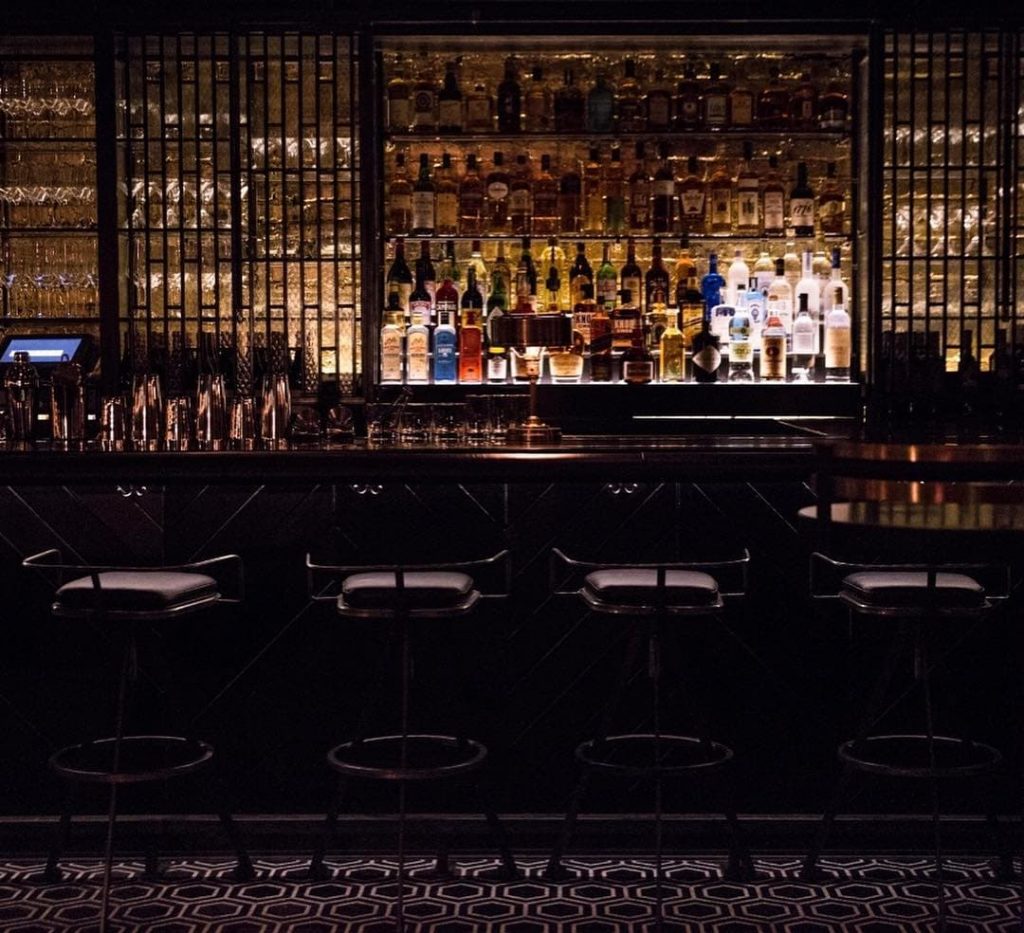 Cocktails: 4 out of 5
There are nine cocktails on the menu each well balanced and complex. Most are between $15-$16, but the caviar martini costs $26. The bartenders can also mix you any off the menu cocktail.
Vibes: 5 out of 5
It's in the basement of a Chinatown building giving it a speakeasy feel. There's a long bar in the back with small tables scattered throughout. It can get crowded, but if you get a booth, it's perfect for a small group of friends.
Neighborhood: 4 out of 5
It's not as hip as Shaw or Dupont Circle, but there is plenty to do in Chinatown. Denson Liquor Bar is right next to the Capital One Arena making it a great spot after a concert or game.
Gram-ability: 4 out of 5
The lights are dimmed, but what you can see is gorgeous. The bar itself, with its low lighting and beautiful countertop, is worth photographing.
densondc.com
Denson Liquor Bar on Google Maps
@densondc
---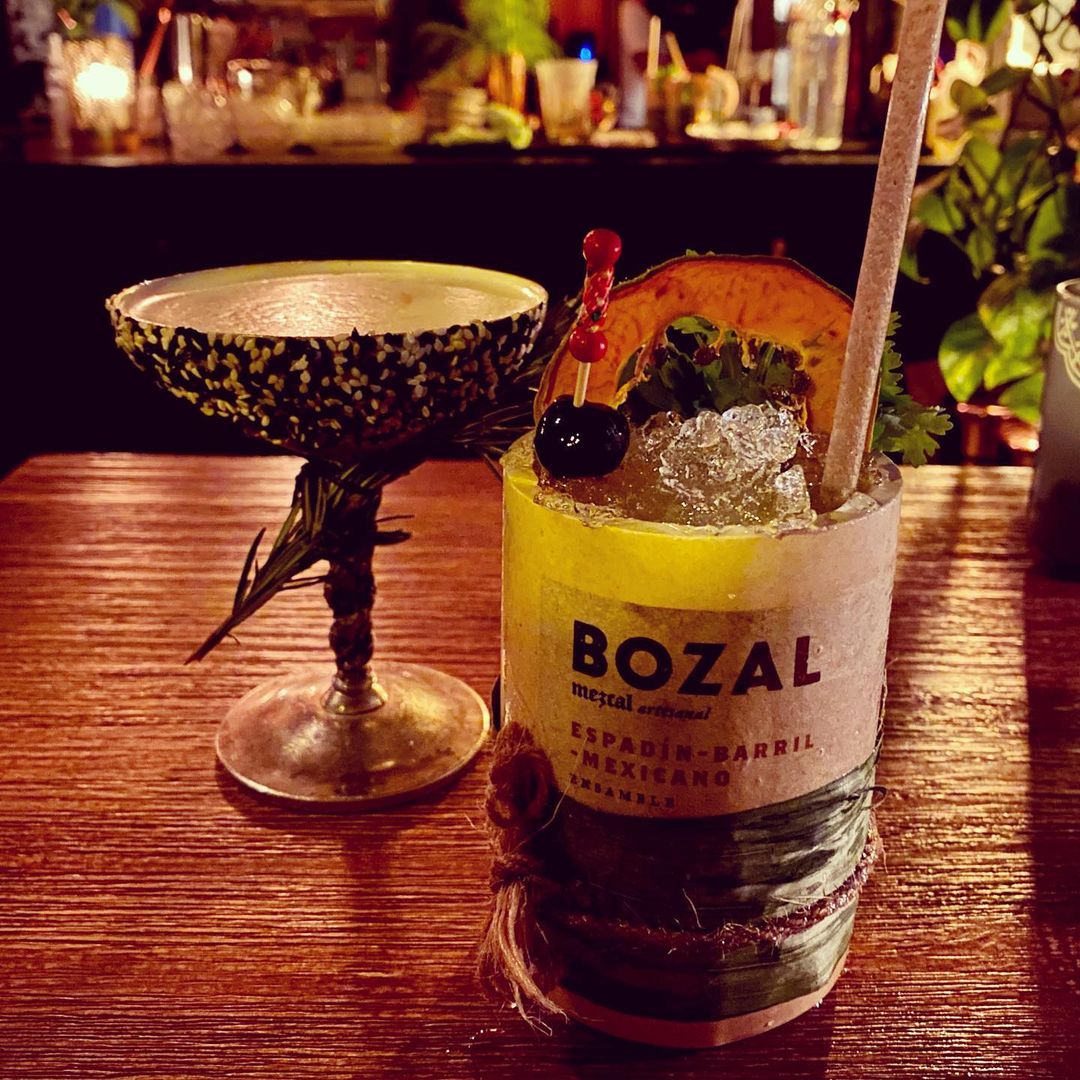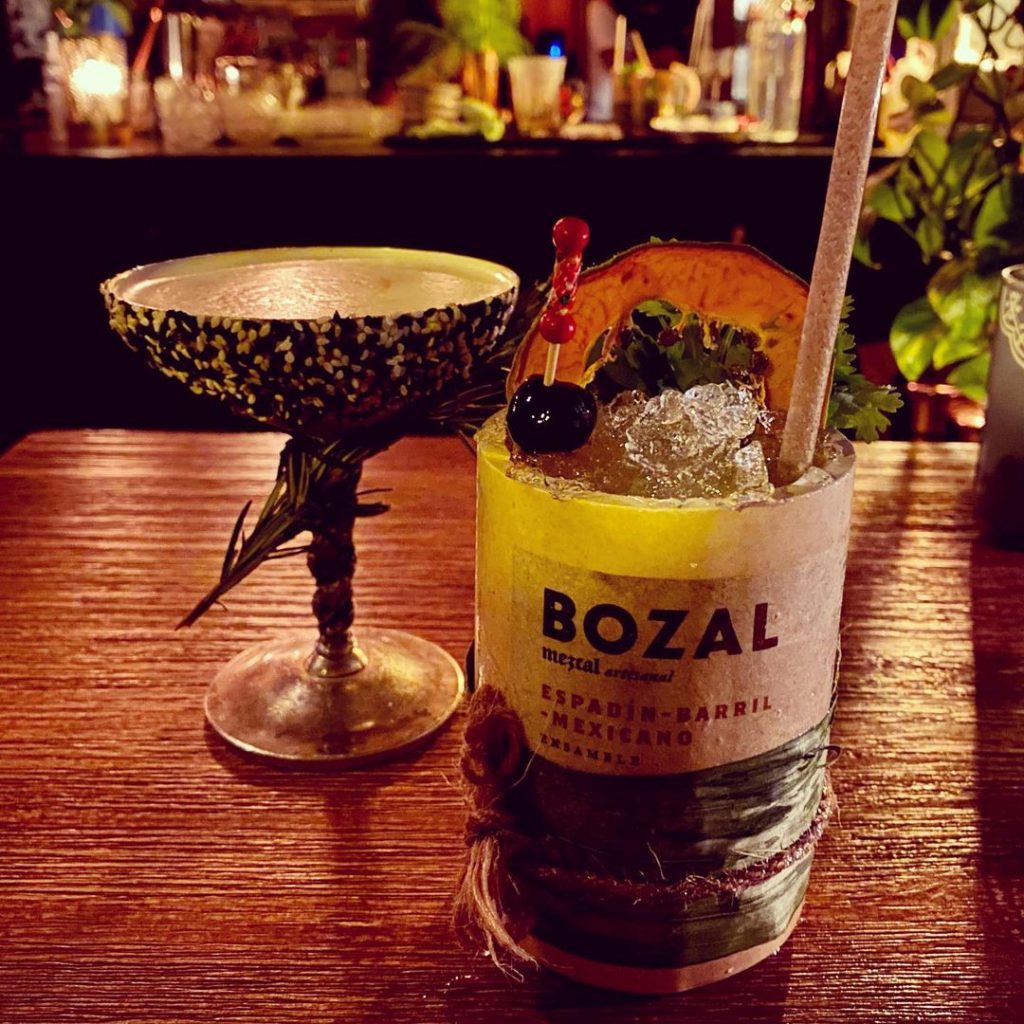 Cocktails: 3 out of 5
Priding themselves in creating "innovative cocktails," 600T's menu is 30+ cocktails deep, including an entire section for martinis. Each cocktail is an art piece, coming in fancy glasses and garnishes. As you navigate down the menu, notice the symbols noting which liquor comes from minority-owned companies. The "Singani Ice" is a refreshing summer cocktail fruit forward. Where some of the cocktails lack balance, they make up for it in creativity.
Vibes: 5 out of 5
600T is what you want a cocktail bar in Washington, D.C. to be. In the basement of a rowhouse, you walk into a dark, candle-lit space with speakeasy vibes. There's an outdoor back patio decorated with a newly-painted mural.
Neighborhood: 5 out of 5
Right next to the Howard Theater, it's in Shaw, a lively neighborhood close to the U Street Metro Station and a plethora of bars and restaurants. Being in a popular neighborhood, reservations are recommended.
Gram-ability: 3 out of 5
Giving off speakeasy vibes, you'll want to take out your camera to document the evening. However, lighting can be tough at 600T. If you take a photo, use the candles and table lights to light your cocktail. It will make the detail of the cocktail pop more.
---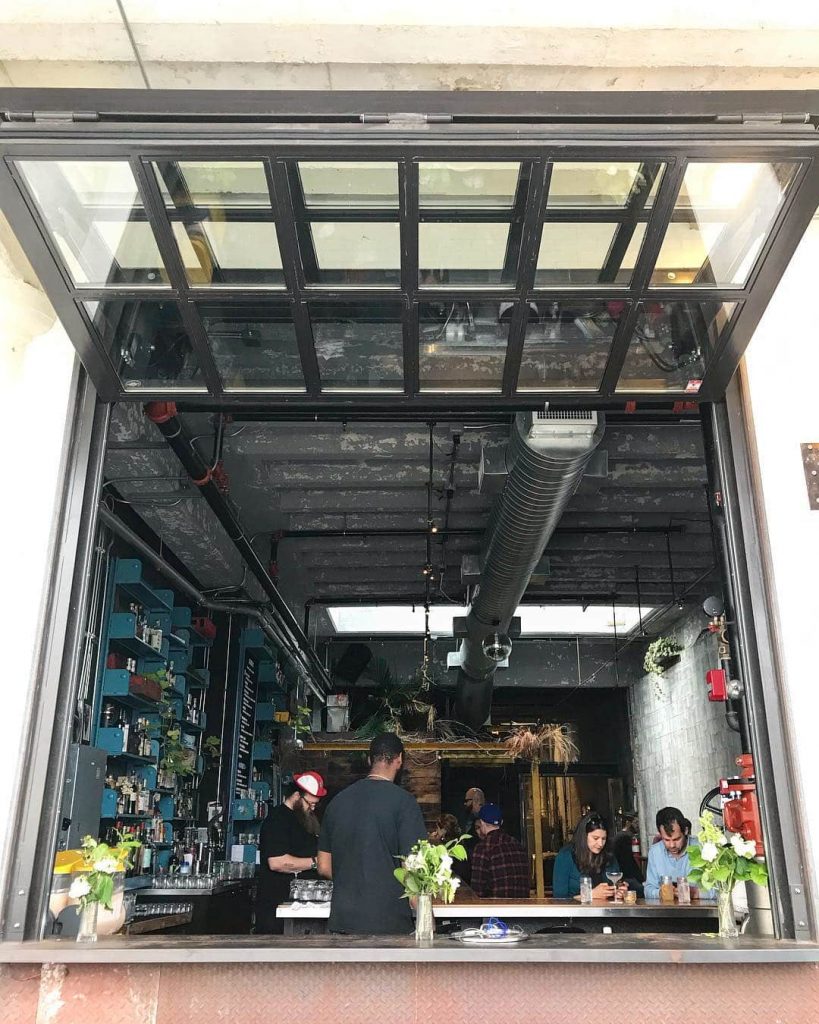 Cocktails: 4 out of 5
The drink menu is written on the wall and changes often. Being a rum distillery, most of their drinks include rum (usually white rum). The bartenders are nice and make you feel part of the Cotton & Reed family.
Vibes: 5 out of 5
It's in a restored warehouse literally across the street from Union Market, D.C.'s beloved food hall. It gives off an industrial feel, and the bartenders are kind. They also offer distillery tours.
Neighborhood: 4 out of 5
It's right next door to Union Market, D.C.'s largest food hall. However, outside of that, there isn't much nearby unless you want to walk to Ivy City to the north or NoMa to the west.
Gram-ability: 5 out of 5
Because it's well lit, the high ceiling and exposed pipes make for a good Instagram photo. For the real money shot, take it from the outside looking in when the giant window is up during the summer.
cottonandreed.com
Cotton & Reed on Google Maps
@cottonandreed
---
barmini in Penn Quarter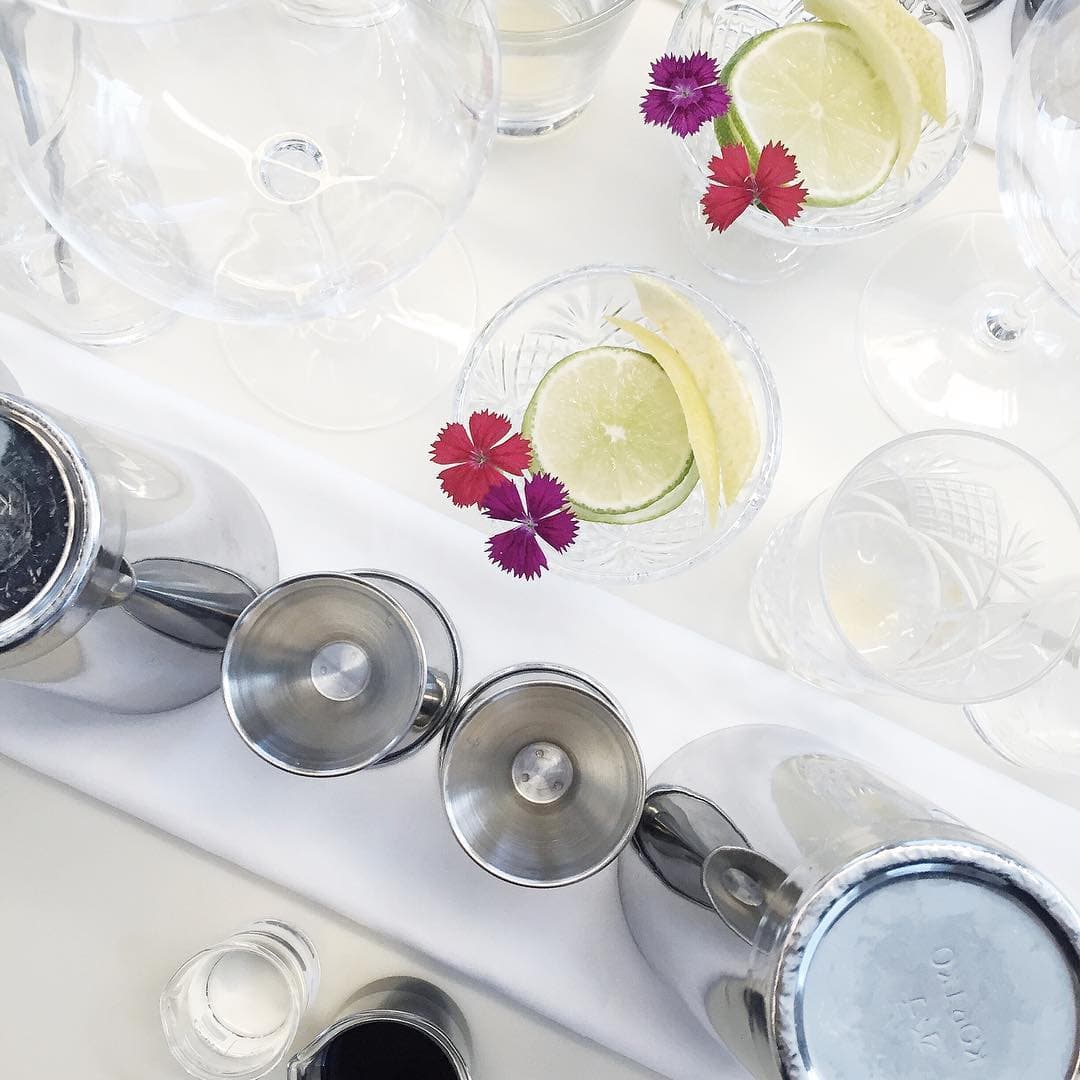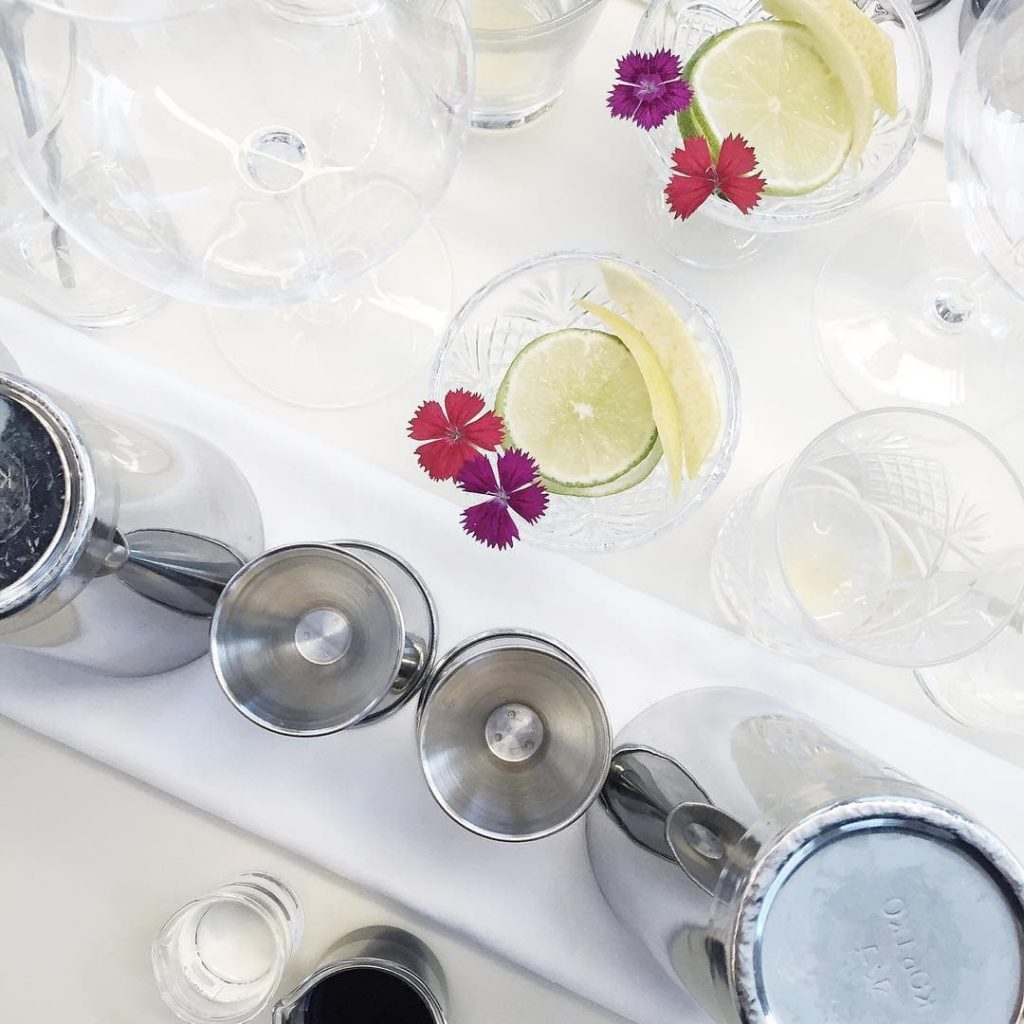 Cocktails: 5 out of 5
Arguably the most innovative cocktails in Washington, D.C., barmini's menu includes 100 of them, including several cocktail flights. With such a large menu, these are some of the best cocktails DC has to offer and there is something truly something for everyone on the menu. If you're overwhelmed, asked the bartender to guide you.
Vibes: 5 out of 5
Don't let the sterile building fool you. Once inside, you're in what seems more like a quirky science lab (cocktails can be seen mixed in beekers). To further the quirks, each chair is different from the chair with antlers to the swinging nest chair.
Neighborhood: 3 out of 5
Penn Quarter is built for day time workers, but more and more restaurants open later are opening nearby. Close to the National Mall and near key hotels, there's growing incentive to expand the food scene in this part of town, but the boom hasn't come yet.
Gram-ability: 5 out of 5
If you want to wow your followers, snap a photo of your colorful drink or the quirky chair you're sitting on. The bar with it's science lab feel makes for a stunning photo too.
minibarbyjoseandres.com/barmini
barmini on Google Maps
@barminibyjose
---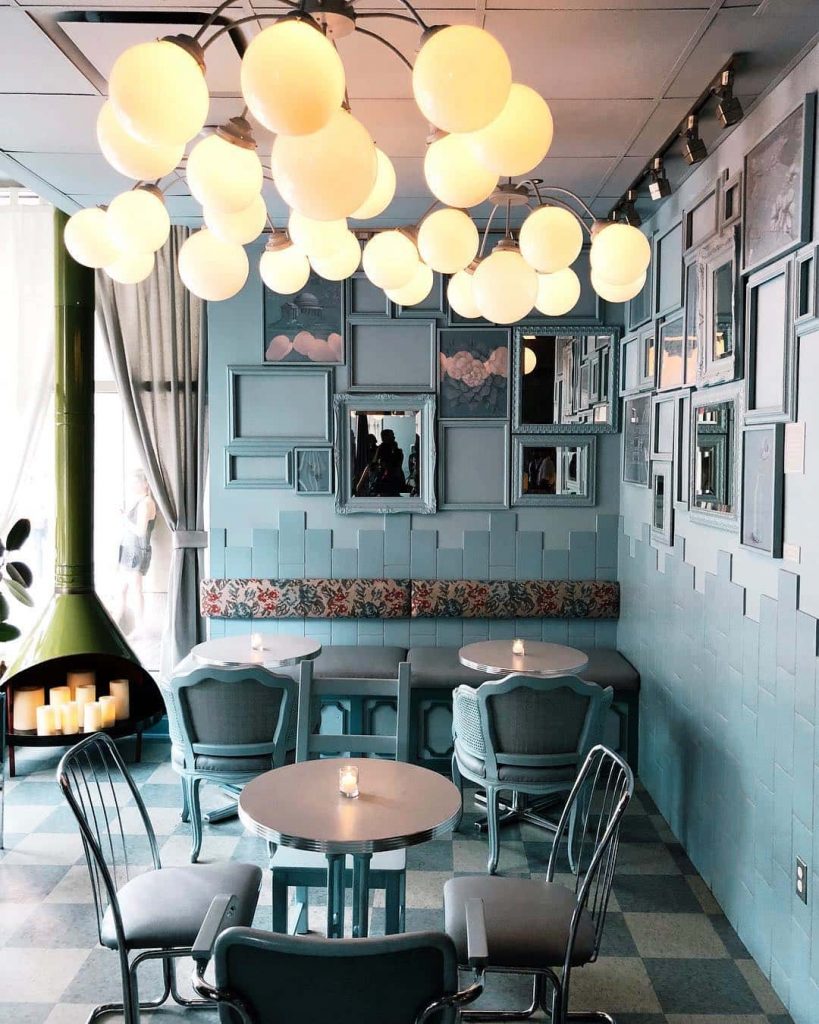 Cocktails: 4 out of 5
Every cocktail is $13 and most use three ingredients creating a simple, yet bold drink. You can't go wrong from their seasonal menu, but if you're daring, ask the bartender to make you a drink off menu. You won't be disappointed.
Vibes: 5 out of 5
If the Great Gatsby visited Washington, D.C., he'd come here. This bar is more fancy than the others, but the bartenders make you feel welcomed (even if you're dressed more casually). It's a great spot for an after work cocktail with a colleague.
Neighborhood: 4 out of 5
At first glance, the neighborhood seems dominated by the Convention Center. However, if you look past that, you'll find Blagden Alley and Shaw are within walking distance offering some of the city's best restaurants and bars.
Gram-ability: 5 out of 5
This bar is literally inside the Convention Center, which is in need of a design refresh. Despite that, Morris American Bar is shockingly beautiful. The simple tables play well against the blue tiles on the walls.
morrisbardc.com
Morris American Bar on Google Maps
---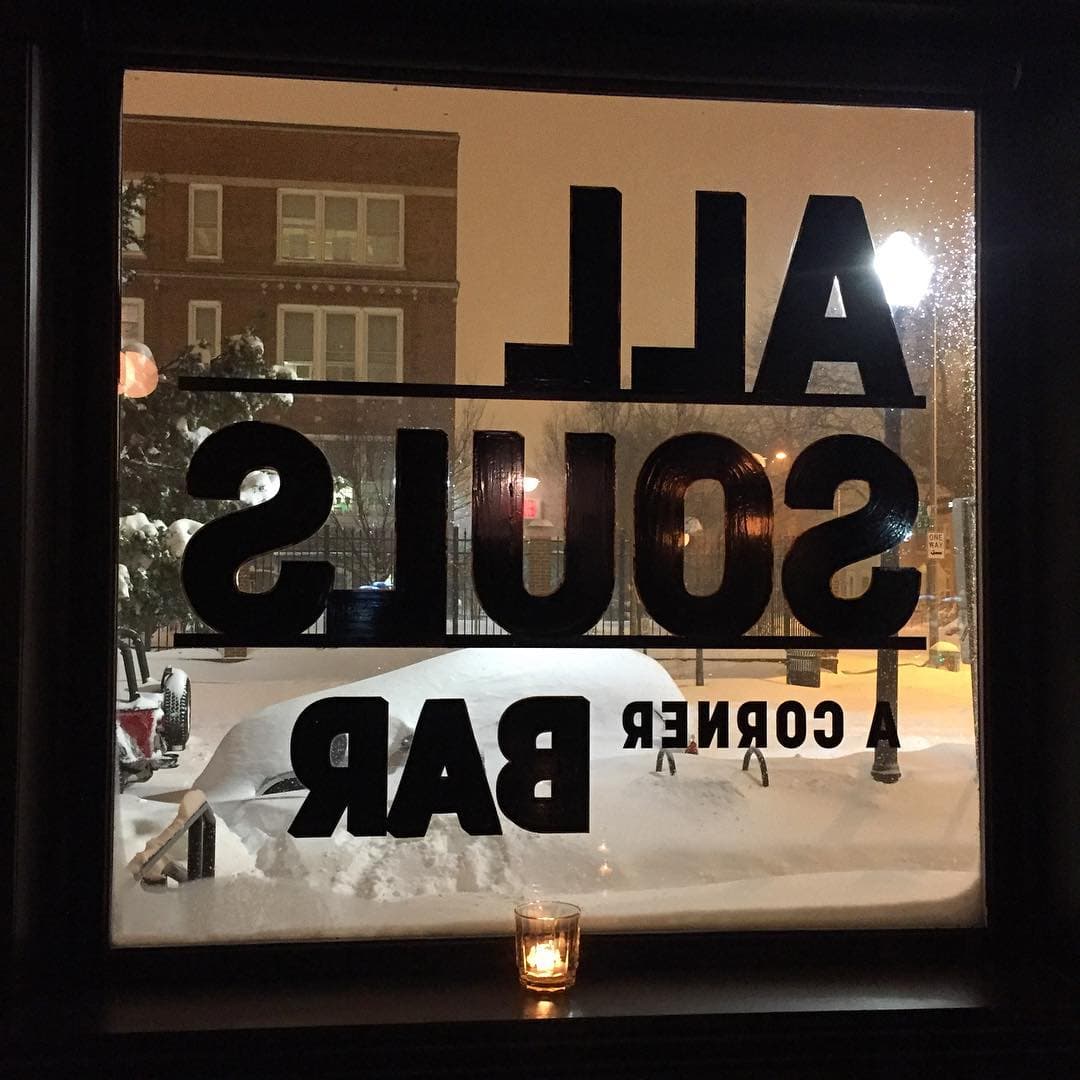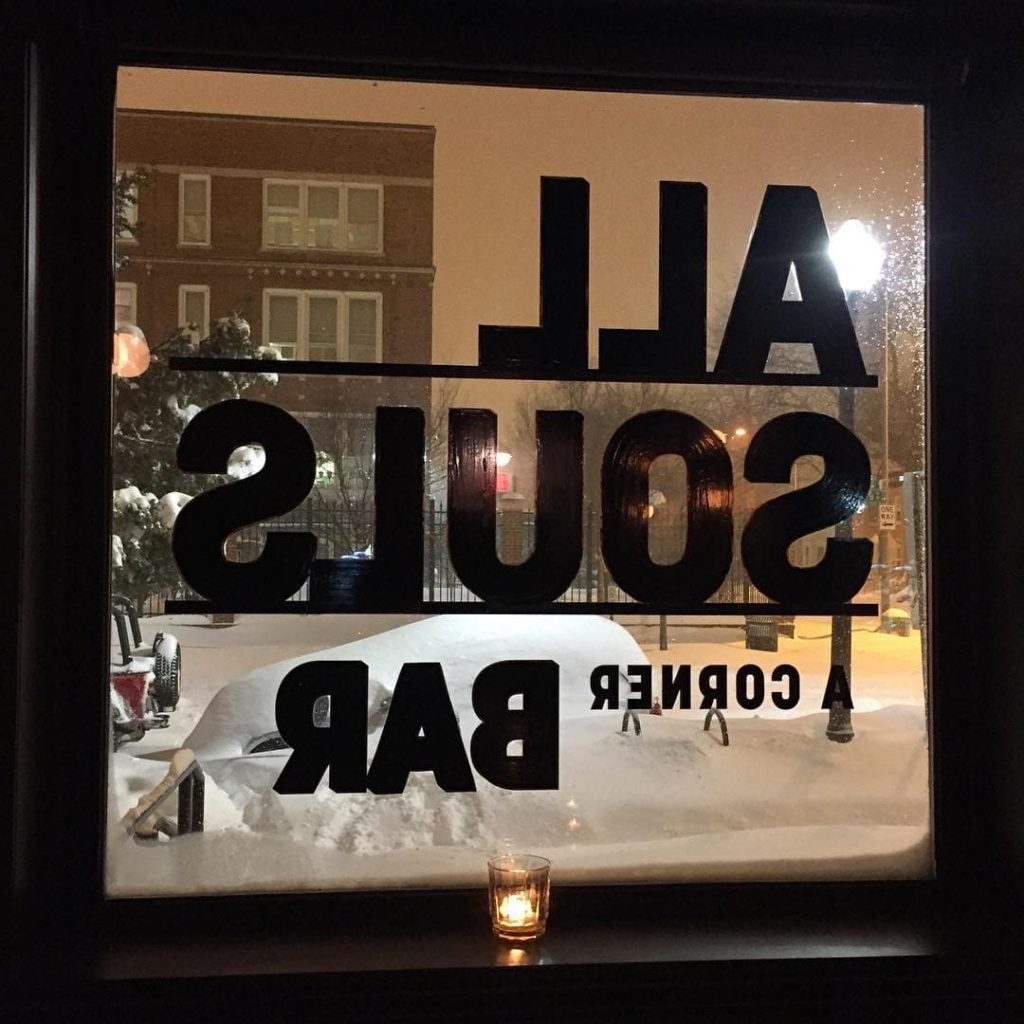 Cocktails: 4 out of 5
Their website says they craft "simple cocktails with care." They may be simple, but they aren't sparse. There are 34 cocktails on the menu with numbers rather than names. Each for $10, you can order the "No 1" or the "No 34." If you're adventurous, the No 11 includes smokey pickled carrot.
Vibes: 5 out of 5
If hipsters built a dive bar, it would be All Souls. It's no-frills in design and attitude, yet clean and inviting. There's a wrap around bar and the menu says there's an open food policy (you can bring outside food in).
Neighborhood: 5 out of 5
It's in Shaw, which is home to a number of good restaurants and bars. If you want even more options, U Street is just around the corner offering dozens and dozens of after hour restaurants and bars. On weekends, it's an especially lively scene.
Gram-ability: 4 out of 5
The no-frills design plays to its favor. The brick walls, wrap around bar, and frosted globe lights make for a good photo.
allsoulsbar.com
All Souls Bar on Google Maps
@allsoulsbar
---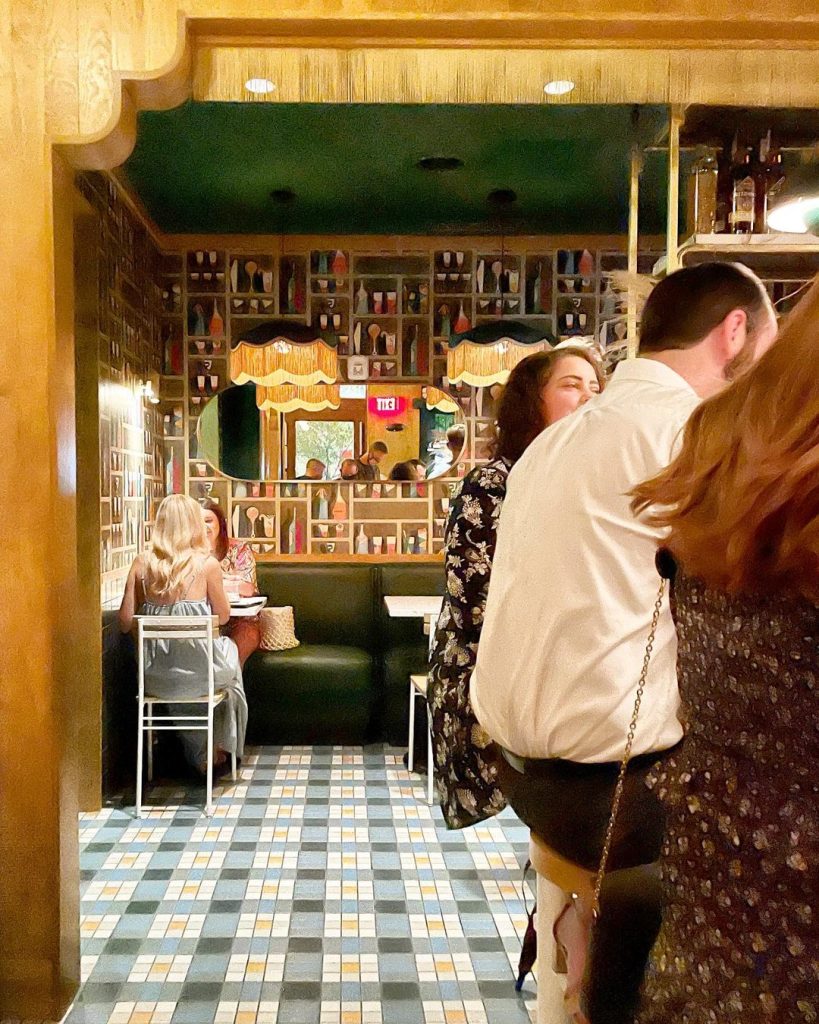 Cocktails: 4 out of 5
Organized by liquor, there are 34 different cocktails on the menu, including two non-alcoholic ones. They have five house cocktails and cocktails mixed with gin, whiskey, rum, tequila, vodka and cognac. Offering a diverse menu, there's something for every taste. Enjoying more sweet and sour drinks, the margarita came recommended. For a stiffer drink, order the "Saratoga," a cognac and rye whiskey drink made with angostura bitters.
Vibes: 5 out of 5
In a small space along a busy street, Jane Jane is cozy. The staff welcome you like family and guide you through the menu. Adding to the homey feel is a snack menu that includes favorites like house made pimento cheese and onion dip. From the design to the menu, it gives welcoming vibes.
Neighborhood: 5 out of 5
A short ten-minute walk from the U Street Metro, it's along Logan Circle's 14

th Street NW. Surrounded by countless restaurants, shops and bars, the neighborhood is one that you can make a night of it.
Gram-ability: 4 out of 5
It's small, but well designed. The tiles on the floor go up the wall into vintage wallpaper that just works. Booths for parties of four, tables for two in the back, bar seating and window seating, they make good use of the space. Find an excuse to use their all-gender bathrooms. With yellow tiles and vintage wallpaper, they could very well win a bathroom design award. (Do those exist?)
janejanedc.com
Jane Jane on Google Maps
@JaneJaneDC
---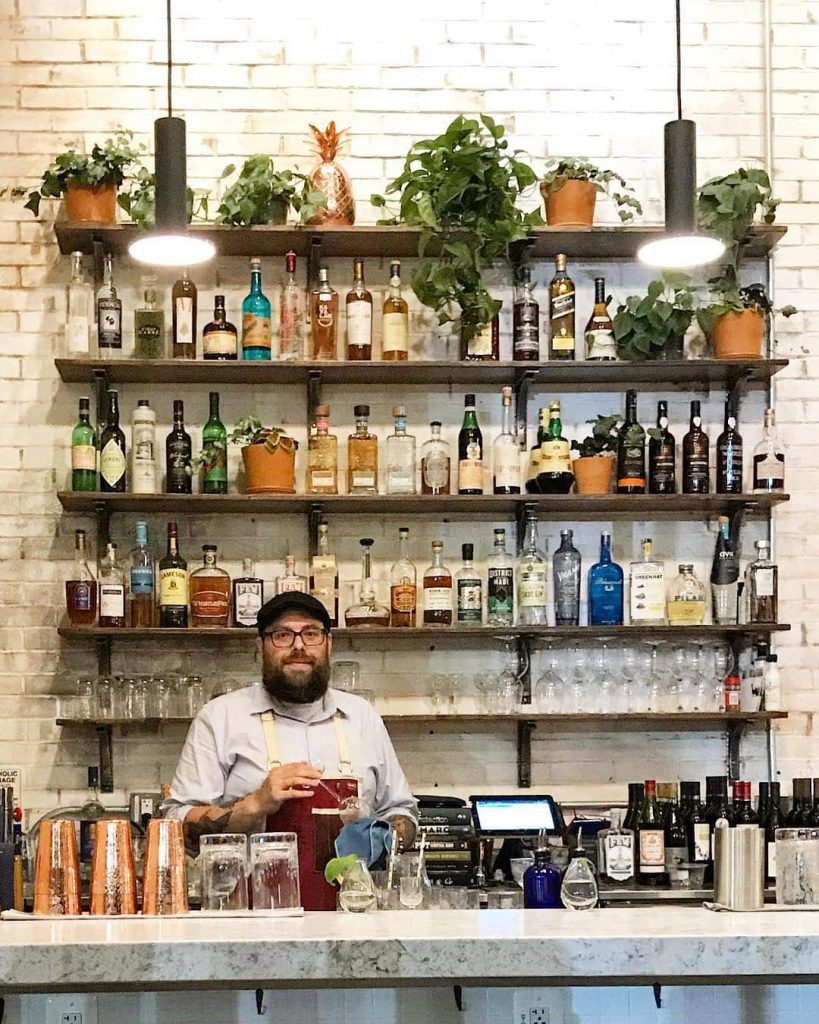 Cocktails: 5 out of 5
In fine dining, you'd assume all the energy goes to the food. Nope, not here. The cocktails are just as good. If you like sweeter drinks, order the Southern Butterfly or the Water Lily. The first comes with origami art and the second is the most complex sweet cocktail in the city. For an excellent stiff drink, order the Chesapeake Rum Runnin'.
Vibes: 5 out of 5
"Stunning." It's what you say when you walk into this former warehouse. The bar is in the very front with simple seating in the back. There are a few tables in the loft, and they recently opened a rooftop garden where cocktails are served. Since it's a fancy restaurant, expect impeccable service.
Neighborhood: 4 out of 5
The Metro doesn't go to Ivy City, and parking can be hard to find, but if you do venture out, there's plenty to keep you occupied. This neighborhood is where most of the city's distilleries are, including female-owned Republic Restorative and local gin maker New Columbia Distillery.
Gram-ability: 5 out of 5
The bar's backdrop is a white washed brick wall, open ceiling, and glasses, bottles and plants perfectly placed on five wooden shelves. If the hanging plants throughout the restaurant aren't enough, photograph the loft. Every corner is worth capturing.
gravitasdc.com
Gravitas on Google Maps
@gravitasdc
---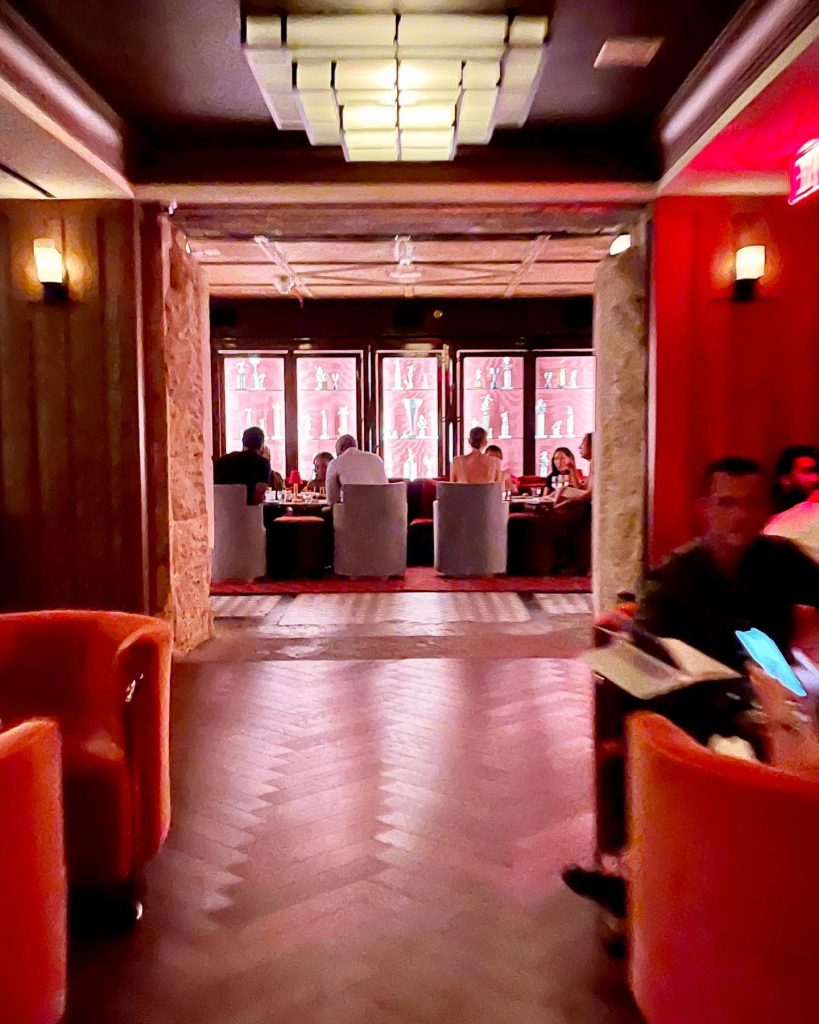 Cocktails: 5 out of 5
From an award-winning mixologist and his passionate team comes a menu with fan favorite cocktails, classy Jell-O shots and a D.C.-inspired menu. If you flip through the D.C.-inspired cocktails, each one honors the local D.C. that many tourists don't see like the go-go music-inspired drink. There's even a cocktail celebrating D.C.'s Ethiopian community.
Vibes: 5 out of 5
Inside the historic bank that helped purchase Alaska from Russia, Silver Lyan is in an old vault. Pass a giant gumball machine into a dimly-lit space with a bar and two dining rooms. The back room is decorated by trophies won by women lining lit glass cabinets. The vibe screams speakeasy with an accessible class.
Neighborhood: 4 out of 5
Located in Penn Quarter, you won't find as much culture as neighborhoods like Columbia Heights, Congress Heights or H Street N.E. But you will find museums, sculptures, fine dining and several Metro stations, making Silver Lyan accessible to all.
Gram-ability: 5 out of 5
Historic bank, giant gum ball machine, speakeasy vibes, Silver Lyan is easy on the 'gram. It's dark, but the appropriately placed lights help photos shine. Ask the bartender for the back story of your drink for a more in-depth caption.
silverlyan.com
Silver Lyan on Google Maps
@silverlyan
---
O.K.P.B. in Mount Pleasant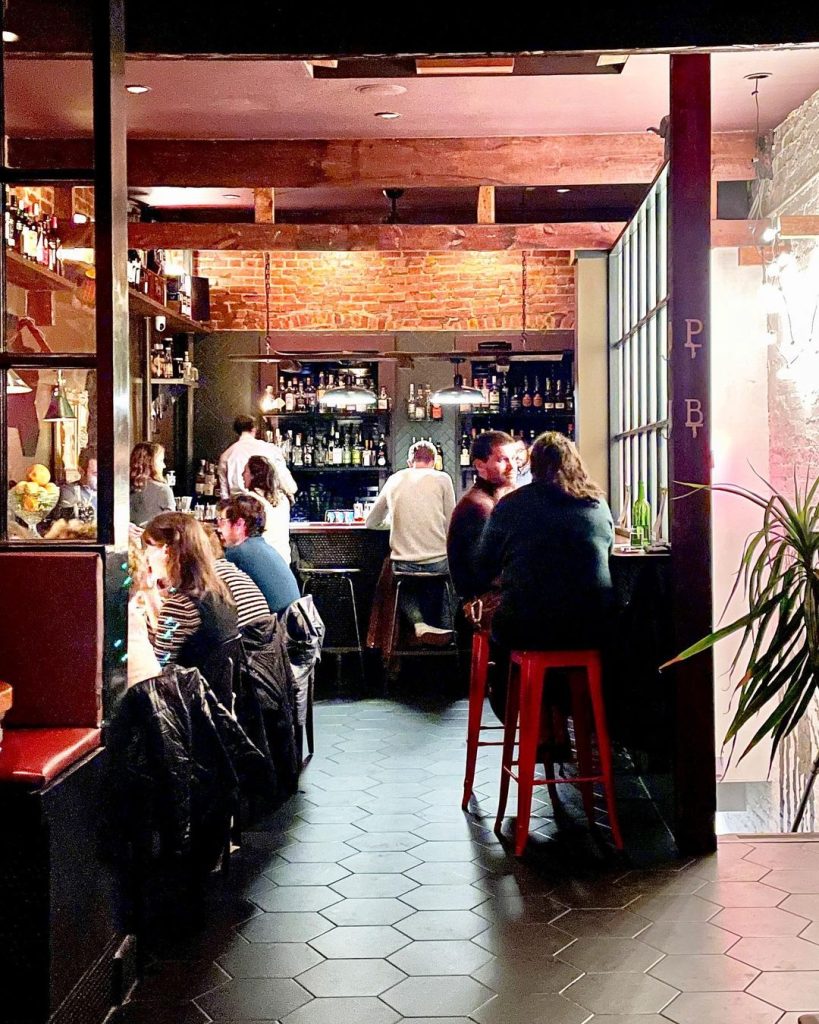 Cocktails: 5 out of 5
Every Monday through Saturday, the bartenders at O.K.P.B., Mount Pleasant's new
speakeasy write the cocktail menu on a piece of paper attached to a clipboard. The
menu describes five rotating cocktails and a "bartender's choice," each $14. Order
the bartender's choice. It's the truest test of a bar worth their salt. O.K.P.B. hits the
mark every time. Order one, two, three, each will be different, stretch your palate
and leave you wanting a fourth.
Vibes: 5 out of 5
It's a true speakeasy as modern speakeasies come. Above a dentist office, ring the
doorbell. A bartender will open it, take your name and text you when a table is
ready. It's first come, first served. Once inside, you'll enter a dim, small space with a
few tables and a bar in the back. The lighting, décor and atmosphere speak intimate,
yet approachable. It feels like an old friend.
Neighborhood: 5 out of 5
It's along Mount Pleasant's main street surrounded by local restaurants, bars and
shops. If there's a wait, walk down Mount Pleasant Street N.W. and stop into The
Raven, a beloved neighborhood dive bar. Or find the many murals on the sides of
buildings and down alleys. Or wander the neighborhood finding grand houses built
a hundred years ago.
Gram-ability: 4 out of 5
The very dim light makes it hard to capture photos, but if you're strategic about the
little lighting, a photo will pop. The simple, yet quirky decorations on the walls (and
in the bathrooms) work.
O.K.P.B. on Google Maps
okpbdc.com
---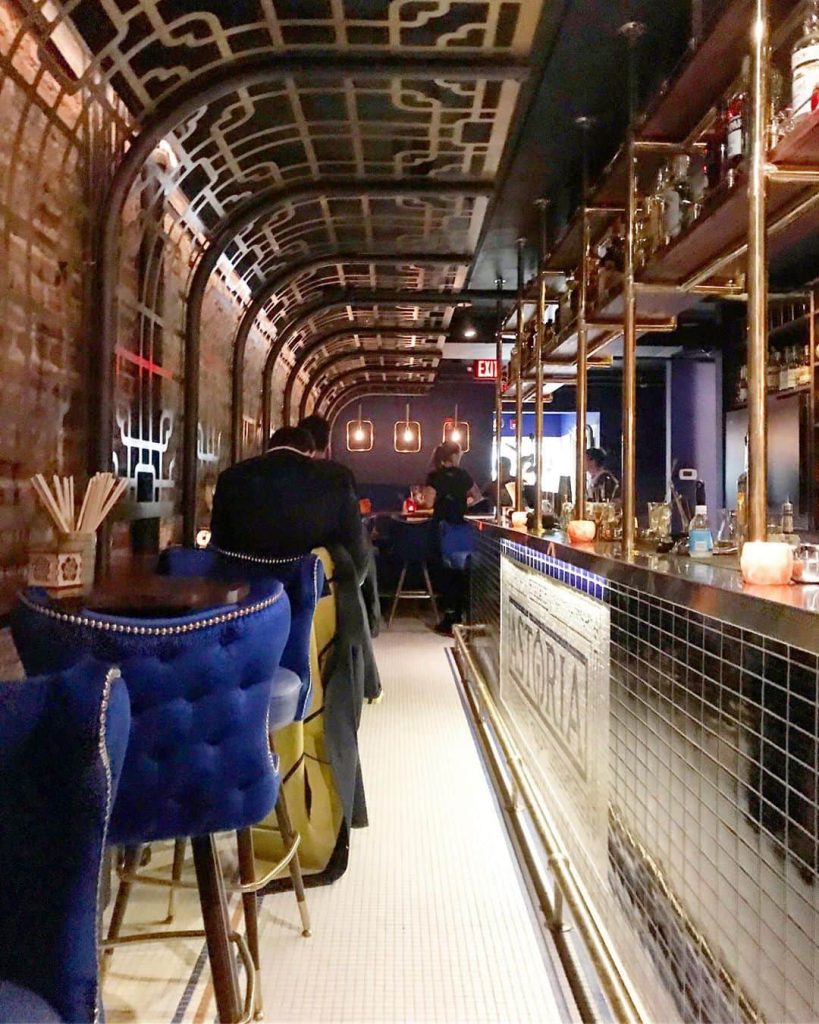 Cocktails: 5 out of 5
Bartenders often say they unwind at H Street NE's CopyCat. When its owner decided to open Astoria, the competition started to sweat. Borrowing from a similar cocktail menu as CopyCat, the drinks are consistent, balanced, and just darn good.
Vibes: 5 out of 5
Astoria welcomes all. When you walk in, you'll notice the royal blue booths the and white tile floors. Before you are intimidated, notice the bartenders are dressed casually. They also cook really good (and spicy) food like the chili wontons.
Neighborhood: 5 out of 5
It's along Dupont Circle's 17th Street with plenty to do nearby. Within several blocks from Astoria DC is a quirky frozen yogurt shop (Mr. Yogato), a Nordic cafe (Mikko), and Thai fine dining (Little Serow). If all else fails, take a stroll through Dupont Circle enjoying the brownstones and embassies.
Gram-ability: 5 out of 5
The space is small, but the beauty great. It has everything an Instagrammer would want from royal blue booths and chairs that pop to a mosaic sign along the bar. The lighting is not as dim as other bars encouraging photography.
astoriadc.com
Astoria DC on Google Maps
@astoria_dc
---
Since DC is full of so many great cocktail bars this list could easily been much longer. While you're heading out for a cocktail in DC you should also check out these instagrammable spots in DC.
Let us know your favorite cocktail bar in the comments!