DC's hottest pop up bar is back! just in time for cherry blossom season. Drink Company's latest pop up bar is a festive cherry blossom themed bar. With creative cherry blossom themed cocktails and ramen in the back you'll want to check out this unique bar.
Note: These photos are from 2019 and the bar isn't planned on being open again.
The pop up consists of 3 unique bars.
The largest bar in the front is a pink paradise with pink cherry blossoms decorating the ceiling.
The second bar is similar to the first but with all white cherry blossoms.
Planning a trip to the cherry blossoms?
Read: Washington DC Cherry Blossom Guide
In the back there is a ramen bar that has a massive noodle structure on the wall and the mural 'send noods' on the wall.
If you're planning to visit we recommend arriving early since there is typically a line forming for when they open at 5pm.
You can find the Cherry Blossom PUB at 1841 7th St NW, DC. The pop up will run through Feb 28th thru April 21st 2019.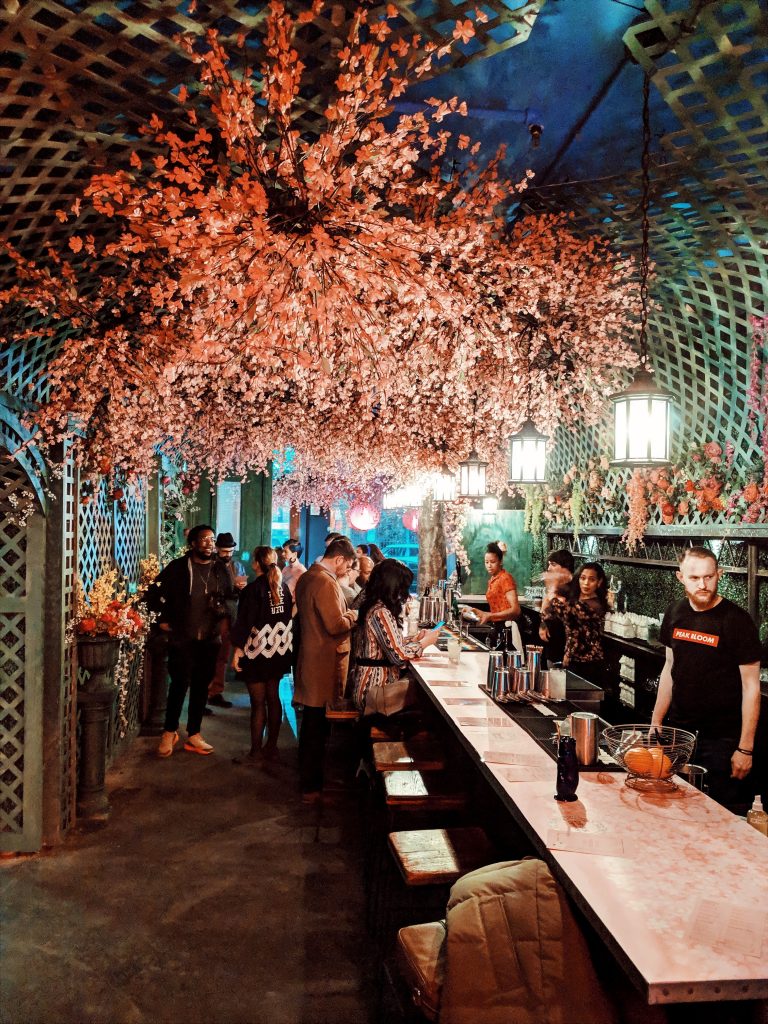 Follow the latest from Drink Company on Instagram.